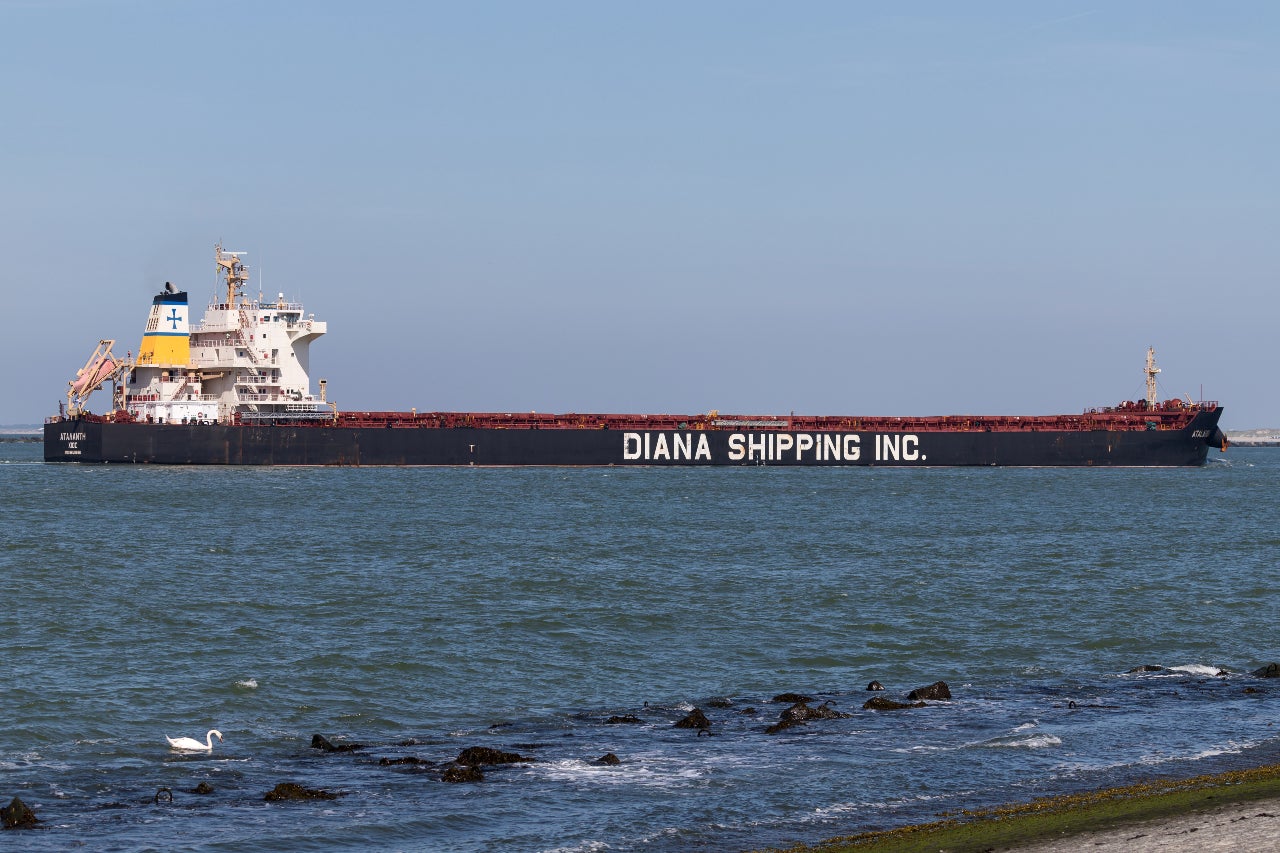 ABS and Diana Shipping Services (DSS) have signed an agreement for installing the ABS Environmental Monitor digital sustainability solution across 31 of the company's vessels managed by ABS.
The ABS Environmental Monitor is a core part of the ABS My Digital Fleet risk management platform. It is a Cloud-based application that leverages emissions and vessel waste stream data.
The comprehensive digital solution supports sustainable vessel operations through transparent reporting.
ABS digital solutions senior vice-president Kash Mahmood said: "We are delighted to be able to support DSS on their sustainability journey through sophisticated digital technologies. ABS Environmental Monitor is a powerful tool designed to support forward-thinking shipowners and operators such as DSS towards meeting their decarbonisation, digitalisation, and wider sustainability ambitions.
"Through advanced data analysis, this digital solution provides unprecedented levels of insight into an individual asset's environmental performance or that of an entire fleet. ABS is uniquely positioned to deliver a comprehensive digital sustainability solution such as this, thanks to our domain experience and technology resources."
DSS CEO Semiramis Paliou said: "As a prudent fleet owner and a participant in the global shipping industry, Diana Shipping is committed to the proper stewardship of our environment. We are pleased to have the cooperation and resources of ABS and DSS as we pursue the goal of achieving a more sustainable future."
ABS global sustainability director Georgios Plevrakis said: "ABS is leading the way in maritime sustainability. All of our insight and experience has gone into developing this digital solution to assist operators in understanding how their assets may be affected by the rapidly evolving landscape of global environmental regulation. These tools offer a new level of clarity and control over the environmental sustainability of Diana's fleet."
ABS Environmental Monitor observes and tracks overall fleet or ship-specific environmental categories such as waste, emissions, garbage, and consumables data.
It helps to view vessel emissions profile and carries out calculations according to the principles of Environmental Ship Index and Poseidon.
In addition, it also provides historical voyage data of the fleet or vessel, along with the scrubber system performance on the basis of exhaust gas cleaning systems (EGCS) reporting.