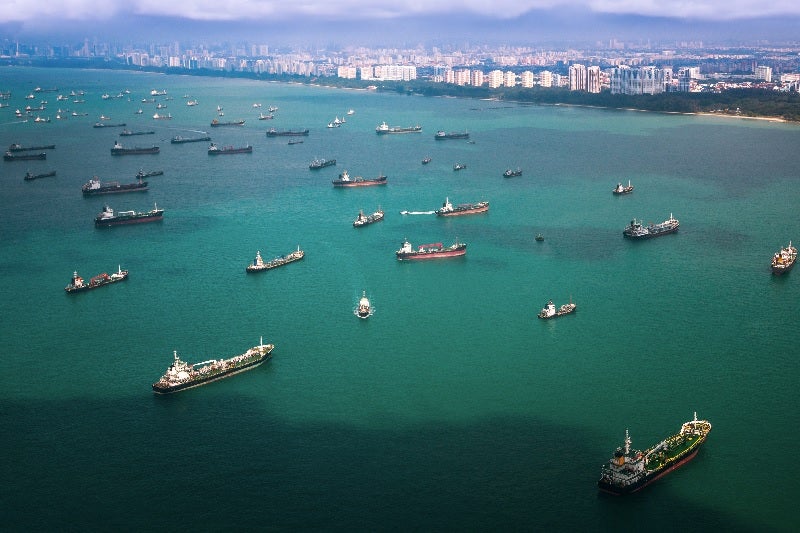 The Global Centre for Maritime Decarbonisation (GCMD) has selected a consortium led by Norway-based classification society DNV to conduct a study on ammonia bunkering safety in Singapore.
By devising new safety guidelines and operational envelopes, the study aims to lay the foundations for a regulatory sandbox for ammonia bunkering trials at two regional sites.
DNV will collaborate with Singaporean infrastructure developer Surbana Jurong and the Singapore Maritime Academy (SMA) for the study.
The scope of works for DNV will include ammonia demand forecasting, bunkering site recommendations and the development of conceptual designs of bunkering modes, such as truck to ship or ship to ship.
The class society will also be involved in the drafting of technical and operational guidelines as well as HAZID/HAZOP/QRA studies.
As a fuel, Ammonia is expected to hold huge potential in decarbonising the shipping industry. However, DNV research shows that various safety gaps may disrupt the speed and success of the transition.
DNV Maritime CEO Knut Ørbeck-Nilssen noted: "The safe handling of ammonia is one such gap which urgently needs to be closed, given the threat it poses to seafarers and ships unless properly managed."
DNV has previously undertaken various projects focusing on the development of ammonia as a potential future marine fuel.
Last April, Höegh Autoliners introduced DNV's 'Fuel ready' notation for their new series of car carriers.
The notation confirms that a vessel complies with the safety requirements for future ammonia fuelled operations.
GCMD CEO Professor Lynn Loo added: "This study to define the safety and operations envelopes for ammonia bunkering is critical to its eventual adoption anywhere.
"We have chosen to commission this study in Singapore; with Singapore being a population-dense island nation and a major bunkering hub, the stringent guidelines developed in this study will likely be extensible to ports elsewhere."
Last month, DNV granted approval in principle to ZeroCoaster Consortium's ammonia-fuelled cargo ship design. The approval was given following an assessment that confirmed that the design of the vessel was viable and could be realised commercially.