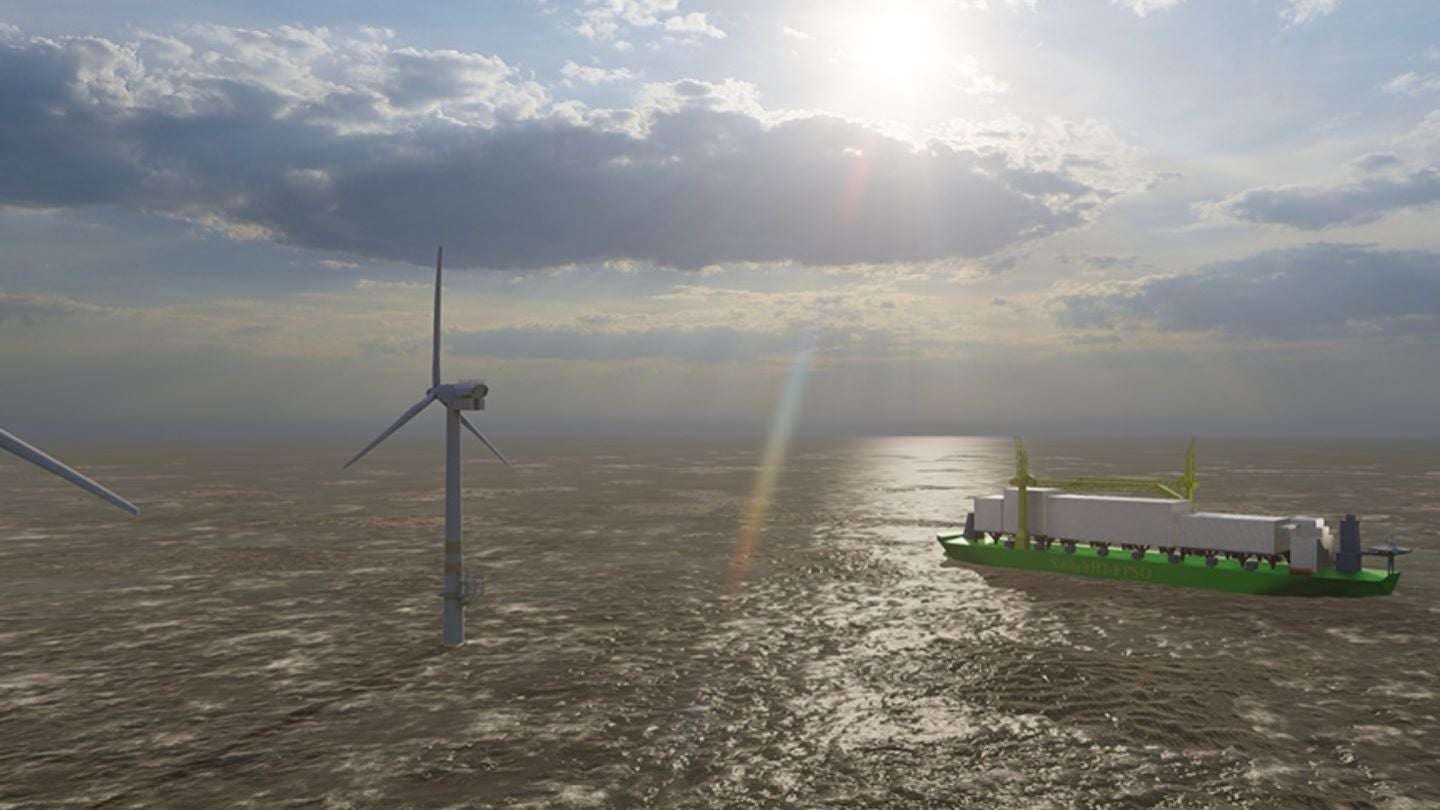 Netherlands-based SwitchH2 BV and Norway-based BW Offshore have secured approval in principle (AiP) from the classification society DNV for a floating production unit concept that would produce green ammonia on an industrial scale.
Dubbed the NH3 floating production storage and offloading (FPSO) concept, the project will involve the transformation of a very large crude carrier (VLCC) or a dedicated newbuild vessel.
This AiP will enable the commencement of the basic design phase of the project.
The unit will receive power from a wind farm and generate hydrogen by electrolysis of seawater and nitrogen through the use of an air separation unit. These elements will be combined in an ammonia synthesis unit. 
Meanwhile, the ammonia gas generated by the unit will be condensed, and the liquid ammonia will be stored in the hull for offloading to ammonia carriers.
Designed to be permanently moored, the NH3 FPSO will also have an option of being relocated through planned disconnects based on requirements.
DNV floating production business development vice-president Conn Fagan said: "The AiP covers all aspects of the integrated vessel concept including structural integrity, mooring, ammonia production, ammonia storage and cargo handling.
"We are pleased to see such developments both with regard to the use of renewable energy and as a contribution to emission reduction across many potential applications in different industry sectors."
SwitcH2 management board member Bob Rietveldt said: "We are delighted we have been awarded the AiP from DNV for our concept and we look forward to working with DNV in the next stages of the project."
In January, DNV and Responsible Shipping Initiative (RSI) started a feasibility study to outline a commercial framework for new green-fuelled vessels.