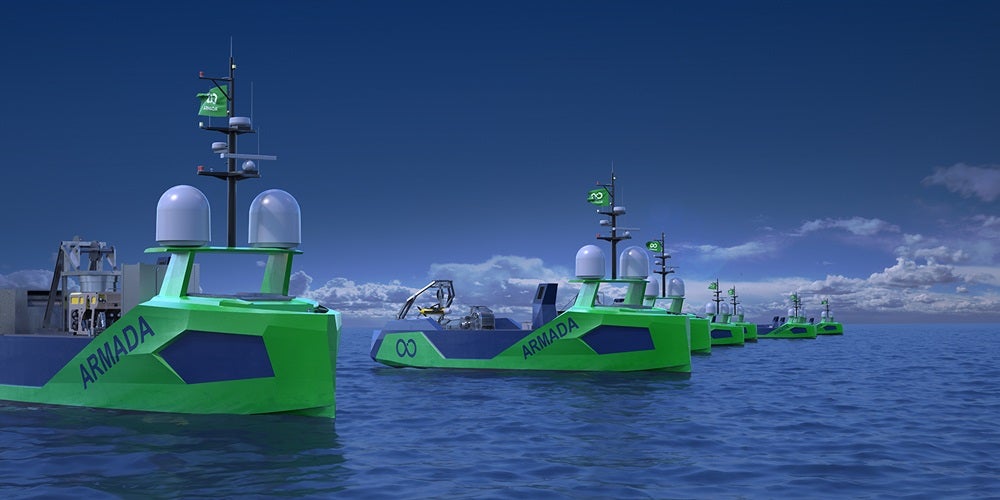 Marine robotics technology firm Ocean Infinity has selected the ShipManager fleet management software from classification society DNV for its 17 new robotic vessels and autonomous underwater vehicles (AUVs).
The ShipManager's modules will supply upkeep, procurement and business intelligence for Ocean Infinity's fleet.
The autonomous, low-emission vessels will be deployed for gathering ocean data.
Ocean Infinity fleet director Andy Holt said: "We know DNV has validation in the market and ShipManager is very intuitive and user-friendly.
"We were also excited to see the latest developments in user experience based on modern Cloud solutions. Especially ShipManager Analyzer, with its advanced reporting capabilities, really delivers what we were looking for."
Ocean Infinity's Armada fleet includes robotic ships equipped with low-emission fleet technology.
These vessels are loaded with navigational solutions and sensors which will collect information for multiple purposes from the shallowest and deepest waters.
By using hybrid technology, an Armada robotic vessel generates nearly 90% less CO₂ as against a conventional survey ship.
DNV digital solutions ship product line head Torsten Kappel added: "The utilisation of advanced technologies, as well as the focus on decarbonisation, fits perfectly with our own values at DNV."
Under DNV's maritime software portfolio, ShipManager solutions have been introduced for ship management and operations.
This solution offers modules for dry docking, procurement, hull integrity management, QHSE, technical management, crewing and business intelligence.
DNV stated that it has deployed its ShipManager solution on board nearly 7000 vessels globally.
Last month, Norwegian company Passer Marine obtained approval in principle (AiP) from DNV for the development of a new liquefied natural gas (LNG) fuel tank insulation system.