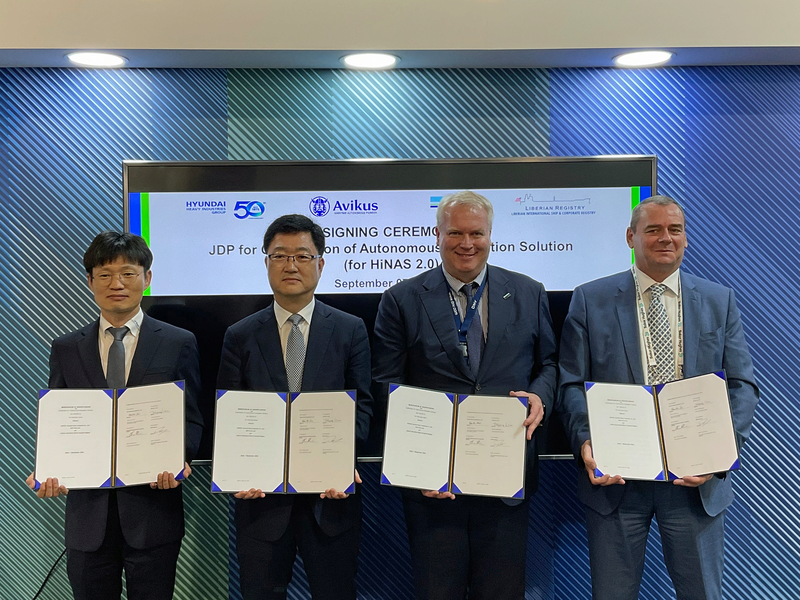 DNV has entered a memorandum of understanding (MOU) with Hyundai Heavy Industries (HHI), Avikus, and Liberian International Ship & Corporate Registry (LISCR) for the development of autonomous ship technology.
Under the multilateral MoU, the entities will conduct a joint study on the deployment of autonomous navigation systems on board ships to aid in the uptake of technology by the industry as well as flag states.
As part of the project, the partnership will focus on the development of autonomous maritime solutions that will be in line with DNV Rules on autonomous operations.
AVIKUS also plans to secure approval in principle (AIP) from the Liberian Flag Administration and DNV.
DNV Maritime Korea and Japan regional manager Vidar Dolonen said: "Rightly applied, a higher degree of digitalisation can contribute to safety and efficiency enhancements in shipping.
"Therefore, we are pleased to collaborate with industry technology leaders and help to advance the development of autonomous ships."
In a separate development, Kongsberg Maritime (KM) received AiP from DNV for its engine power limitation/shaft power limitation (EPL/ShaPoLi) software.
The EPL/ShaPoLi software can be deployed alongside current fuel limiters.
In addition to calculating engine power output in real-time, the EPL function can compare the engine power output to the engine power limit and restrict the fuel index to remain within the engine power limit of a vessel.
DNV's AiP allows the EPL and ShaPoLi software to be implemented in AutoChief C20 or AutoChief 600, which would include a dedicated panel for the activation of the unlimiting mode and the required indicator.