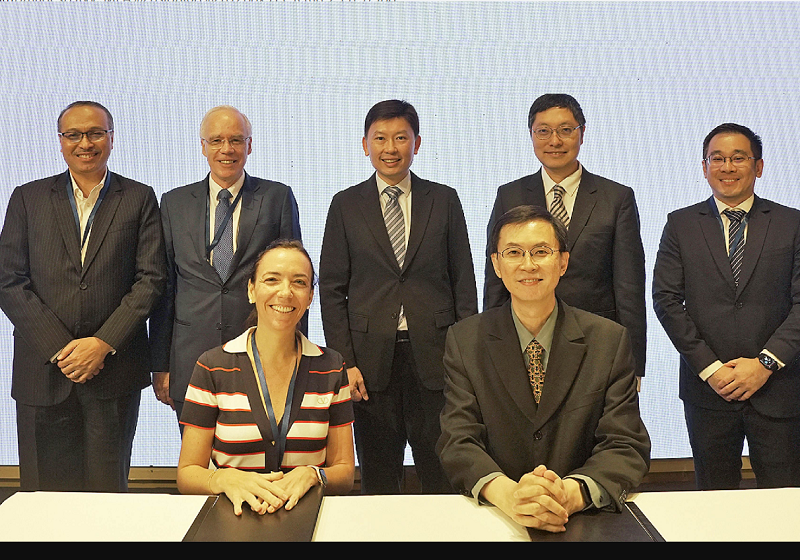 DNV has entered a memorandum of understanding (MoU) with Singapore's Maritime and Port Authority (MPA) for the renewal of their cooperation on maritime decarbonisation and digital innovation.
Under the three-year MoU, the duo will focus on decarbonisation, digitalisation and talent development for sustainable and smart maritime ecosystems.
The entities will work together to catalyse joint industry projects on the pathway to net zero while using digitalisation as a key enabler for energy efficiency.
They will also study projects to enhance the adoption of remote survey inspection and audit through technology, as well as the standardisation of vessel operational data and alignment on cyber and smart notations.
Furthermore, the partnership will build a future-ready talent pipeline for the maritime sector through internships and set up an exchange programme with various entities in Singapore to create a maritime research talent pool.
The latest agreement is based on a 2019 extension of an MOU initially drafted in 2014, which focused on crucial emerging trends within the maritime industry.
These trends include autonomous shipping, low and zero-carbon fuels, green technology for ships, and new maritime business and operation models using additive manufacturing for ship spares.
DNV maritime South East Asia, Pacific and India regional manager Cristina Saenz de Santa Mariam said: "Decarbonisation and digitalisation are the two most important trends shaping the maritime industry today.
"Our continuing collaboration, cemented by today's MOU extension, signifies DNV's commitment to drive ever forward with MPA Singapore and deliver key decarbonisation and digital transformation milestones within the industry."
This September, DNV signed an MoU with the Singapore Institute of Technology (SIT) to work on carbon-neutral initiatives for maritime decarbonisation and digitalisation.