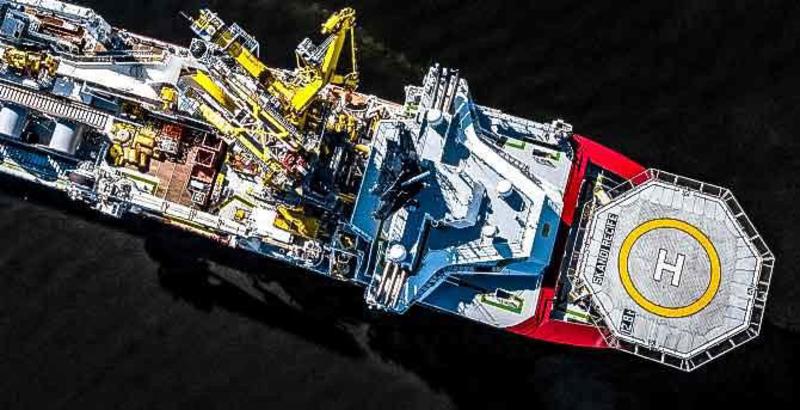 Norway-based DOF has teamed up with Kongsberg Maritime, SINTEF Ocean, and Norwegian Research Centre (NORCE) to develop an artificial intelligence (AI) powered decision support system (DSS) for offshore vessel operations.
DSS will enable the companies to cut fuel consumption and greenhouse gas emissions for offshore operations while augmenting fleet-wide maintenance.
The project will be sponsored and supported by Innovation Norway, a Norwegian Government's instrument for innovation and development of the country's enterprises and industry.
Kongsberg Maritime Energy Products Integration director Eirik Mathiesen said: "The partnership is focused on building a platform for intelligent efficiency, made possible only through the integration of operational, information and communication technologies.
"Encompassing IoT, new smart sensors onboard will stream accurate data to the cloud-based DSS, where deep analysis with intuitive presentation and application will drive equitable and predictable operational performance."
DOF noted that the new predictive and intelligent guidance tool will help it to streamline operational complexity with objective measurement for more sustainable fleet management through optimal utilisation of capacity.
SINTEF Ocean Maritime Energy Systems research manager Anders Valland said: "Information is power, and when that information relates directly to power consumption, it can revolutionise vessel operations, from on-board electrical load management to route optimisation for passage by sea.
"This is an exciting project that strengthens Norway's position as the world's leading offshore and maritime innovator with focus on efficient and sustainable operations."
Havila Kystruten and Kongsberg signed a ten-year service agreement last month for four new coastal cruise vessels that are currently under construction.