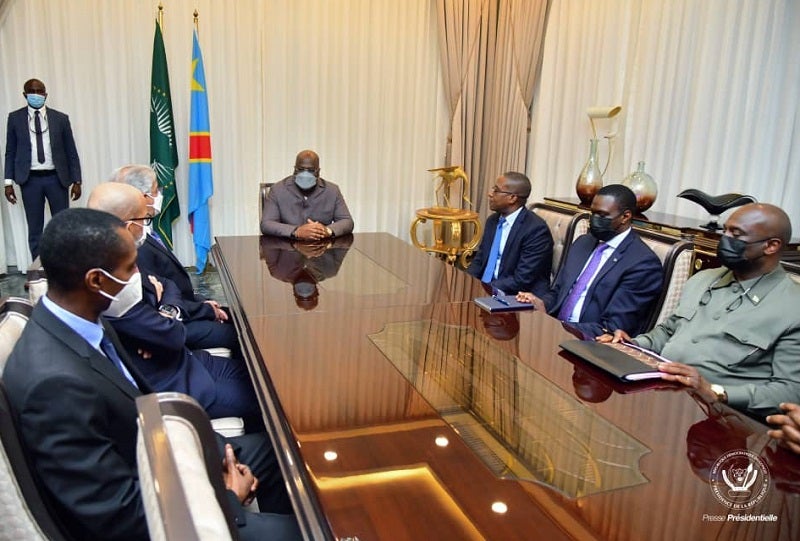 The move comes after DP World and the DRC Government agreed to make modifications to the initial contract by signing a term sheet comprising the contract amendments.
The initial 30-year concession contract for the management and development of the Banana Port was secured by the port operating company in March 2018.
The amendments were made to alter the obligations of the two entities in connection with the project, allowing it to come in line with the growth and development plans of the trade and logistic sector in the Congo.
The Banana Port, which is located along 37km of the Atlantic Ocean coastline, will be the country's first deep seaport.
Deputy Chief of Staff to the State Head in charge of economic and financial matters André Wameso said: "This signature materialises the promise of His Excellency the President of the Republic to make the construction of the deepwater port of Banana one of the priorities of his mandate."
DP World stated that the port development would take two years.
It is expected to bolster the country's economy, as well as provide substantial cost and time reduction by attracting additional direct calls from bigger ships from Europe and Asia.
DP World CEO and Middle East and Africa managing director Suhail AlBanna said: "The signing of the term sheet is a key milestone in the partnership between DP World and the Government of the DRC, in moving forward with the project and the firm desire of DP World to be part of the President's vision that will give the country strong, efficient and affordable access to international markets that will enhance its export capabilities."
Recently, DP World finished the 'go-live' of a Cloud-based Terminal Operating System at the Commercial Port of Luanda in Angola.
The platform, called CARGOES TOS+ (Zodiac) solution, offers real-time information on vessel, gate and yard movements to users.