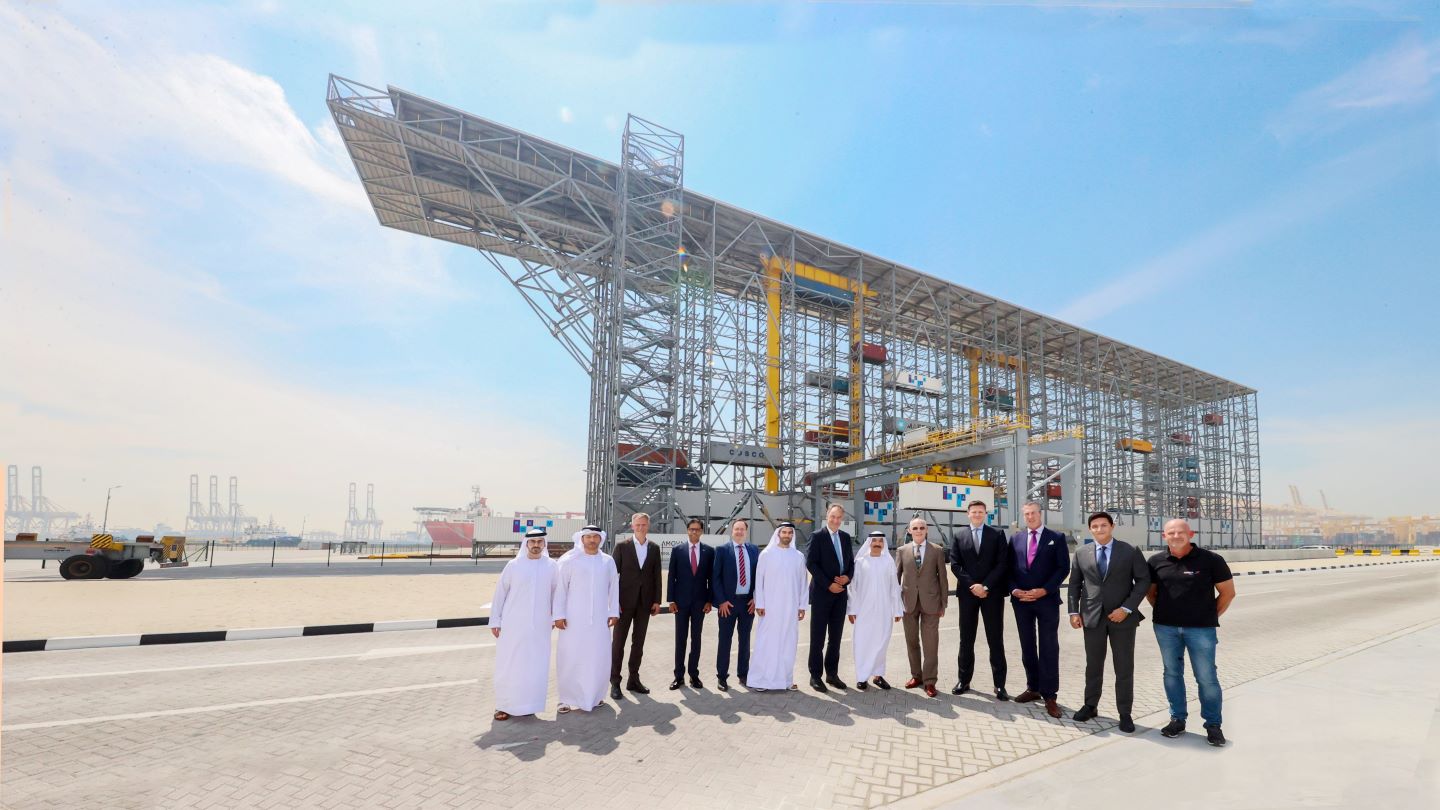 DP World plans to install the BOXBAY high-bay storage system at its terminal in Pusan, South Korea, marking the technology's first commercial use.
Pusan Newport Corporation (PNC) and Boxbay FZCO, a joint venture of DP World and German plant technology supplier SMS group, reached an agreement to begin design and engineering works related to the site.
BOXBAY's technology is designed to seamlessly incorporate with the existing modes of automated rail-mounted gantry (ARMG) and truck operations. It will be retrofitted on an existing empty storage area, stated the ports operator.
It enables direct access to each container at any time, helping avoid 350,000 unproductive moves annually and enhancing the overall truck servicing time by 20%.
Supporting DP World's drive to decarbonise operations, the storage system will be powered by photovoltaic panels placed on its roof.
DP World group chairman and CEO Sultan Ahmed Bin Sulayem said: "We have taken a technology that has proven its effectiveness in the metals industry in Germany and further transformed it to create BOXBAY, an innovative container storage system to enhance global trade.
"Our pilot scheme in Jebel Ali has already shown the advantages of a fully automated, sustainably powered high-bay storage system. I'm proud that DP World has led this innovation that will now be adopted in Pusan."
DP World owns a 66% interest in PNC, which handled 5.3 million twenty-foot equivalent units (TEUs) in 2021.
Last week, DP World said that it plans to invest $38m in its facilities on the left bank of Brazil's Port of Santos this year.