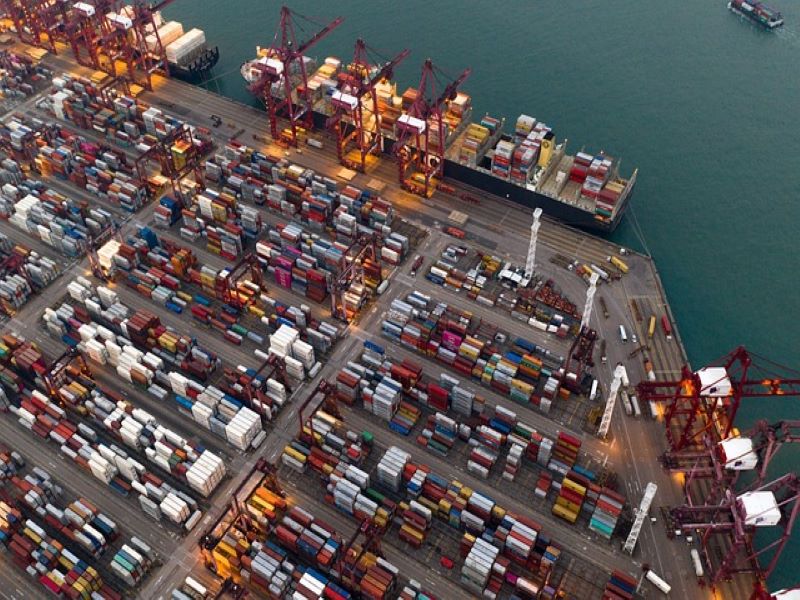 United Arab Emirates (UAE)-based logistics solutions provider DP World has installed two renewable energy-powered cranes at its Lirquén terminal in Chile.
The two new Super Post Panamax (STS) cranes are expected to improve the port's productivity by 30% and lower its operational carbon footprint by 11%.
Both cranes are also expected to help the company ramp up its growth at one of the key terminals in the Biobío Region.
Supported by yard equipment, such as reach stackers and port trucks, the STS cranes will enable DP World to service ships with up to 22 rows.
The firm will also deploy Optical Character Recognition (OCR) technology to enhance the terminal's safety.
Recently, the company became the first port operator to renew its certification for the use of 100% renewable energy at the DP World Lirquén and DP World San Antonio terminals, both located in Chile.
This move is part of the firm's global commitment to become carbon neutral by 2050.
As part of its commitment to the Green Shipping Challenge, the company also pledged $500m to bring about a reduction of 700,000 tonnes in carbon emissions.
DP World Lirquén general manager Michael Spoerer said: "DP World's Lirquén terminal is now poised to support additional economic activity through the port, expanding the world's access to Chilean exports.
"This investment of nearly $45m brings two of the most modern cranes in the world to our facility.
"As demand for goods increases across the region, we now have the capacity to handle the region's largest vessels in the most sustainable manner."
Earlier in the year, India's National Investment and Infrastructure Fund (NIIF) signed a Rs22.5bn ($300m) deal to acquire a 22.5% interest in Hindustan Ports Private Limited (HPPL), a wholly-owned arm of DP World.