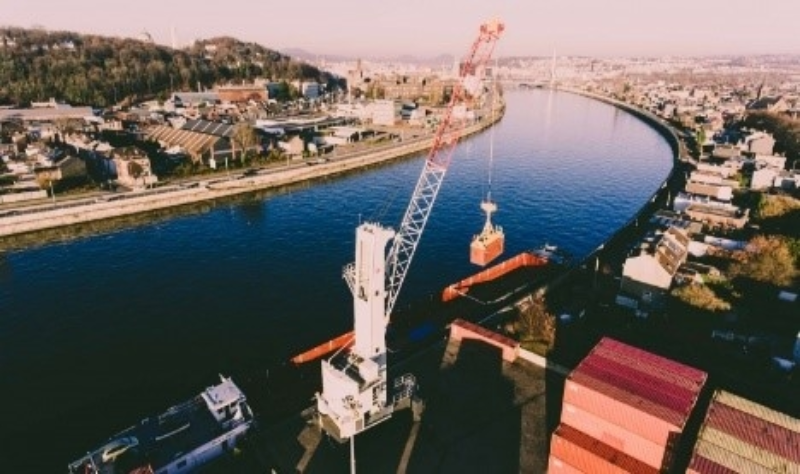 DP World has awarded a contract to Konecranes to retrofit electrification to a Model 2 Konecranes Gottwald Mobile Harbour crane in its Liège Container Terminal in Belgium.
The retrofitting will enable the crane to connect with the electricity grid and help to reduce emissions and noise levels in the terminal area.
The project will incorporate a cable reel system, which will enable the crane to move 150m from the point of connection.
The existing diesel engine will be used as the backup power supply to the crane in the event the electricity supply fails or its electrical system undergoes maintenance.
DP World Liège Container Terminal general manager Olivier Hia said: "DPW LCT always strives to reduce its environmental impact on the community that it is part of. The project to electrify our hard-working mobile harbour crane will make it quieter and reduce its local emissions.
"This is another example of our commitment to social responsibility and eco-efficient operations. We are pleased to be working once again with Konecranes, and I have no doubt that our customers and community will be the winners in the end."
Acquired in 2016, the Konecranes Gottwald Model 2 Mobile Harbour Crane has been operating at DPW LCT's South Terminal.
The crane will be transferred by the Konecranes Port Services to the North Terminal from the South Terminal in September. The exercise is aimed at fulfilling the increased productivity demands in that area of the port.
Strategically situated along the Meuse river in eastern Belgium, the Port of Liège is the third-largest river port in Europe and directly connected to both Antwerp and Rotterdam.
DP World's Liège Container Terminal (DPW LCT) is the sole trimodal terminal in Wallonia. It runs four barges to Antwerp a week.