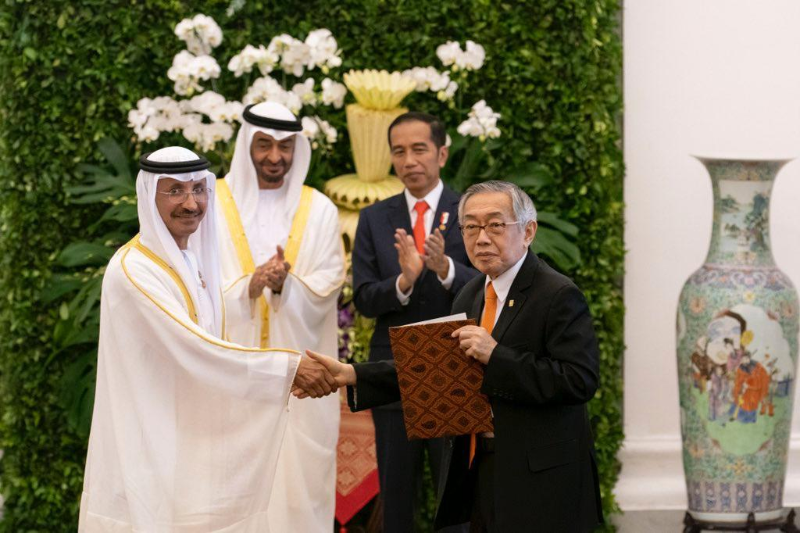 DP World and Maspion Group have signed agreements to build a container port and an industrial logistics park in Gresik, East Java, Indonesia.
Valued at AED4.4bn ($1.2bn), the contracts were signed by Abu Dhabi Crown Prince Sheikh Mohammed bin Zayed Al Nahyan and Indonesian President Joko Widodo.
The Emirati-Indonesian joint venture is the first public-private partnership for the transportation sector in Indonesia.
As part of the contract, the port project will be carried out in collaboration with Indonesia's government-owned maritime services operator Pelindo 3.
Construction of the Maspion International Container Port is expected to play an important role as a trade gateway for eastern Java.
The port will use electric power to cut carbon emissions and have an annual handling capacity of three million TEU.
DP World Group chairman and CEO Sultan Ahmed Bin Sulayem said: "This partnership will be a major addition to our global portfolio and a new step in our ongoing expansion. It will also enhance our continuing commitment to Indonesia, one of the most important world economies.
"Our business model and vision are aligned with President Jokowi's commitment to continue his infrastructure focus and to make sure it is interconnected.
"We believe it will further consolidate the excellent relations between the UAE, the Indonesian Government and Pelindo 3 and take DP World's presence in the country to a new level."
Additionally, an integrated 360ha industrial and logistics park will be developed to support Indonesia's trade with global companies and boost economy.
A ground-breaking ceremony for the project is set to take place later this year, with commercial operations scheduled to commence in early 2022.
Maspion Group president, director and CEO Alim Markus said: "This collaboration is a major development for the two groups and a new step in Maspion Group's ongoing expansion."
In April, DP World terminated its concession contract with Pelindo 3 at the Surabaya Container Terminal.