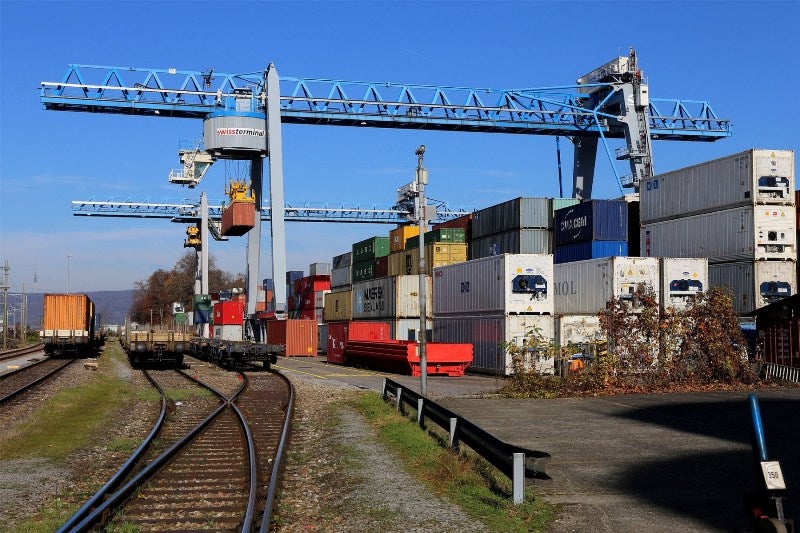 Port operator DP World has acquired a 44% stake in container terminal operator Swissterminal Holding to strengthen its position as an inland supply chain solutions provider.
The parties have not disclosed the financial details of the deal.
Even after the completion of the deal, the Mayer family, who founded Swissterminal, will remain the majority shareholder.
There will be no change in the company structure and Roman Mayer will retain his role as the CEO of Swissterminal.
Based in Frenkendorf, Swissterminal also has a presence in Zurich-Niederglatt, Basel-Birsfelden, Basel-Kleinhueningen and Liestal.
The locations offer connectivity to the ports of Rotterdam and Antwerp, as well as La Spezia, Genoa, Ravenna and Trieste ports.
The partnership is expected to boost the profiles of both companies and increase their terminal networks.
Based in Jebel Ali in Dubai, DP World manages multiple businesses from marine and inland terminals, maritime services, logistics and ancillary services to technology-driven trade solutions.
DP World Logistics managing director Martin Neese said: "We are excited to invest in an innovative container terminal operator with extensive industry know-how, committed employees and strong values. The strategic partnership with Swissterminal strengthens DP World's position as a leading provider of inland supply chain solutions.
"Swissterminal is a perfect match to our existing inland and seaport operations in Europe. We look forward to developing new intermodal solutions together for the benefit of our customers."
In July 2019, DP World acquired a 100% interest in offshore logistics company Topaz Energy and Marine for an enterprise value of $1.07bn.
DP World signed an agreement to buy Canadian marine terminal Fraser Surrey Docks from Macquarie Infrastructure Partners in May 2019.