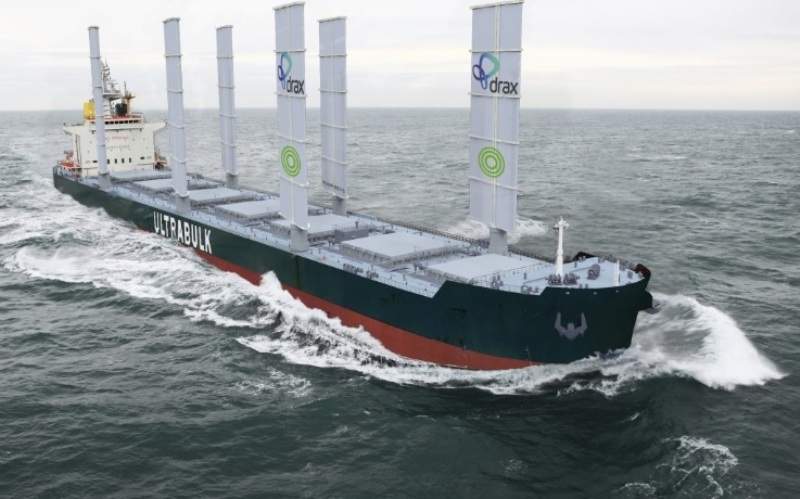 UK-based power station operator Drax Group has partnered with Smart Green Shipping Alliance (SSGA), Danish dry bulk cargo transporter Ultrabulk, and Humphreys Yacht Design to reduce carbon dioxide (CO2) emissions and costs from the shipping industry.
The partnership has already started a feasibility study to investigate the potential of installing a new sail technology known as Fastrig onto Ultrabulk ships. The technology will help to import biomass into the UK to cut emissions and costs.
The 12-month-long study has received £100,000 funding from InnovateUK and Institution of Mechanical Engineers (IMechE) in the UK.
The focus during the first six months of the study will be on assessing the technical feasibility of the project, establishing the engineering parameters for retrofitting the sail technology called Fastrig.
During the second half of the study, the focus will be on developing a business case and calculating the detailed costs of the project.
The partnership intends to retrofit a ship with the Fastrig technology based on the results of the study. It also aims to launch a commercial demonstrator by 2021.
SSGA CEO and founder Diane Gilpin said: "This is a project that could really make a difference to the way the industry operates. Drax's determination to cut carbon emissions creates real demand.
"This is a project that could really make a difference to the way the industry operates."
"Reducing emissions is good business, it saves costs, and improves long-term operational certainty.
"We're engaging across shipping, working with port owners, shipbuilders, cargo owners, and financiers to design pragmatic and effective new systems solutions. The prototypes we're looking to develop are really exciting."
It is estimated that the shipping industry currently releases around 3% of the world's CO2 and other greenhouse gas emissions, representing nearly one billion tonnes of CO2 and other GHGs annually.
The estimate is more than twice as much as the UK's total emissions released from all sources.