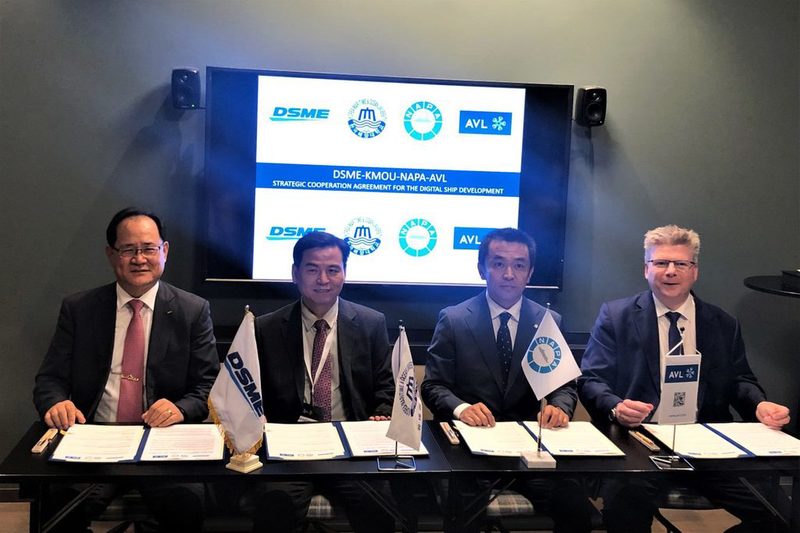 Daewoo Shipbuilding and Marine Engineering (DSME) has joined forces with Korea Maritime and Ocean University (KMOU) and NAPA and AVL to develop digital ships and related strategic solutions.
As per the agreement, the partners will leverage their know-how in naval architecture and shipbuilding, engines, big data, and software development and combine these to develop new solutions.
The collaboration will focus on acquiring and processing engine room data, ship performance and meteorological information, which will be used for training, simulation, human machine interfaces and develop more efficient ships.
DSME CTO Odin Kwon said: "The development of digital twin ship and engine is one of the most exciting outcomes of the recent surge in maritime digitalisation and development of the Internet of Things.
"By creating a virtual, real-time copy of engine equipment, we can better monitor, analyse, and predict performance, leading to safer and more efficient operations.
"Here, the best experts in each field gathered in order to develop digital twin ship. So we are confident that we can create and service superior product that exceed our customers' expectations."
KMOU professor Deog Hee Doh said: "We are actively entering into digital era in the industry nowadays which could be a basis for the development of autonomous ship.
"Building a digital platform should be well balanced between actual application of technology and academic basis. We are happy to be part of this cooperation."
Already, KMOU faculty members have begun developing a platform where AR/VR and digital twin technology are embedded. KMOU will deliver a knowledge-based platform in the fields of simulations and communications related to digital ships extending to AR/VR.
NAPA will develop digital twin ship models with digitalised components and a real-time simulation platform to incorporate between engine models and ship models.
AVL will develop the simulation tools and methodologies that the partnership projects will require while KMOU will offer the existing infrastructure as a basis for further development and optimisation.