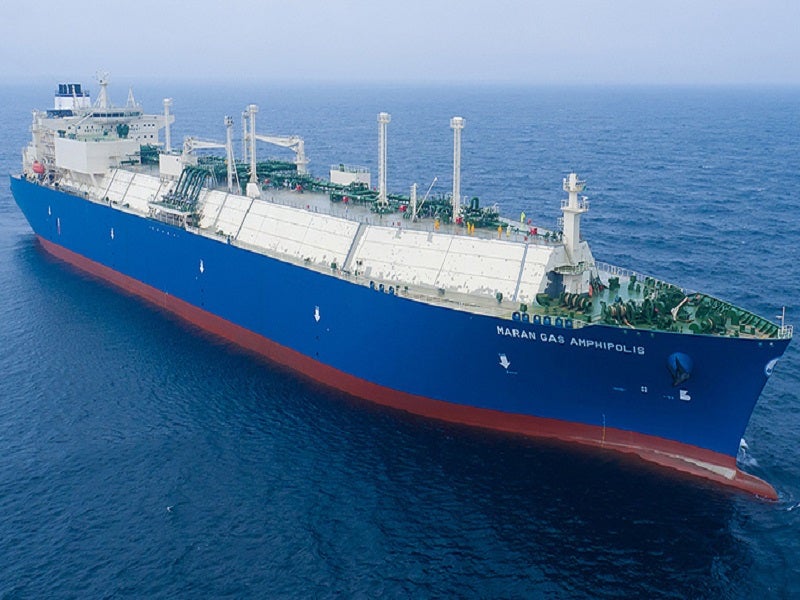 South Korean shipbuilder Daewoo Shipbuilding & Marine Engineering (DSME) has secured a shipbuilding contract from Greece-based Angelicoussis Shipping Group's gas shipping unit, Maran Gas Maritime, for two additional liquefied natural gas (LNG) carriers.
These 174,000m³ class LNG carriers will cost nearly $420m (KRW502.1bn).
The newbuilds will be built at Okpo Shipyard and delivered in H2 2025.
DSME stated that the new vessels will be installed with a dual fuel propulsion engine (ME-GI), along with an advanced gas management solution.
These technologies will enable the ships to cut down the amount of greenhouse gas emissions produced.
The original contract included an order of up to four LNG carriers in total.
DSME and Maran Gas signed the deal for the first two vessels last November.
With a cost of around $411m, the first two vessels are expected to be delivered in November 2024.
Angelicoussis Group has placed orders for 114 ships with DSME to date. The entities signed their first shipbuilding contract in 1994.
DSME received multiple orders last year, resulting in the company surpassing its sales targets for 2021.
An official from DSME said: "We succeeded in winning the first order about ten days earlier than last year, which was a booming year, so the outlook for this year is also bright."
In September last year, the American Bureau of Shipping (ABS) and DSME joined forces to develop designs for a 70,000CBM very large, liquefied CO₂ carrier.