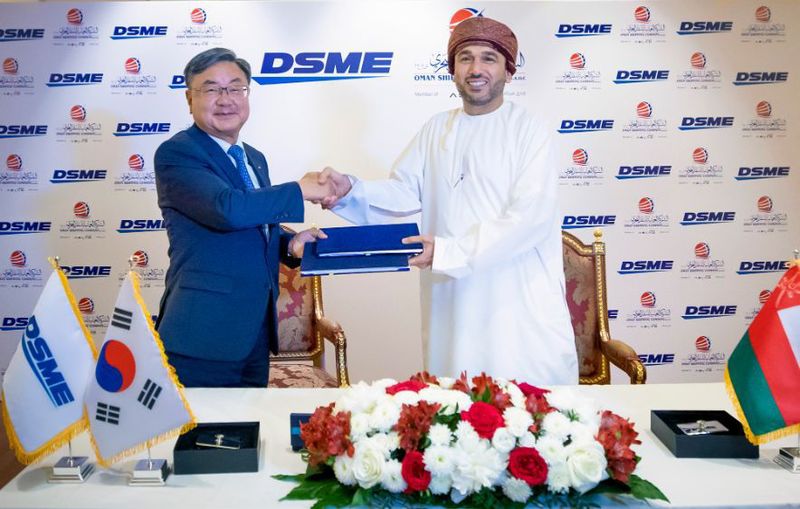 Oman Shipping Company (OSC) has signed a deal with Daewoo Shipbuilding & Marine Engineering (DSME) to build three very large crude carriers (VLCCs).
A shipping arm of the ASYAD Group, OSC said that the investment in building three new VLCCs formed part of its fleet renewal strategy.
OSC has already secured long-term charter contracts with major international oil companies for the vessels.
The new fleet will provide OSC customers with high-quality vessels, which boast economical and technological advances.
OSC has forecast a 10% rise in its oil shipping revenues once the vessels are operational.
ASYAD Group CEO Abdulrahman Al Hatmi said: "Oman Shipping Company's capabilities and customer offerings are growing from strength to strength in response to increasing demand.
"OSC's fleet renewal programme reflects the company's commitment to high-quality services, enhanced global connectivity and industry-leading competitiveness."
All three containers will be 336m in length and 60m in width. Units will be capable of carrying 300,000t of cargo.
The newbuilds will comply with future environmental requirements, including the International Maritime Organization's regulations for 2020, while benefiting from DSME's efficient design for new ships.
OSC has a fleet of 50 vessels such as LNG carriers, LPG carriers, VLCCs, tankers, VLOCs and container ships. It offers shipping solutions for the oil, gas, dry bulk and general cargo sectors.
The company undertakes various shipping-related activities through Oman Ship Management Company SAOC, Oman Charter Company SAOC and Oman Container Lines, which are all subsidiaries of OSC.