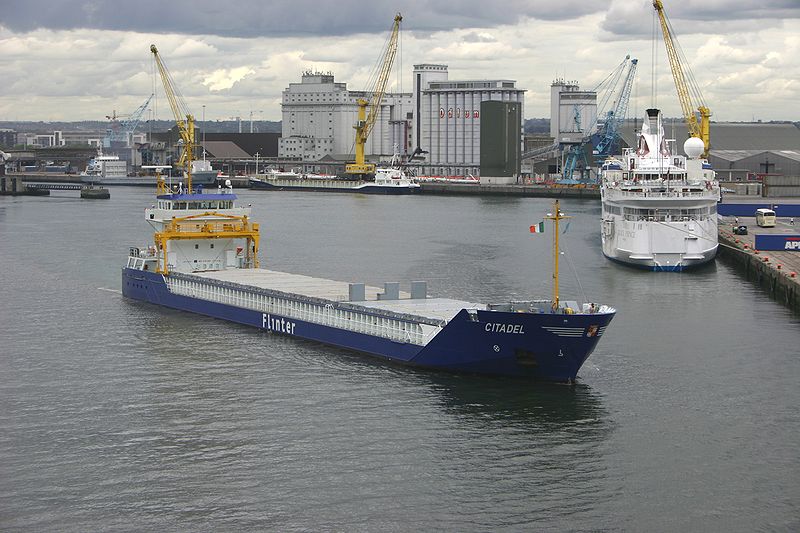 Dublin Port has submitted a planning application for the second stage of its main expansion plan, known as MP2 Project.
The project is part of the port's post-Brexit plan and estimated to cost approximately €320m. It includes phased development within the existing port to accommodate predicted traffic to and from continental Europe.
State-owned Dublin Port Company is preparing detailed plans for the MP2 Project, which is part of the port's Masterplan 2040.
The second stage of MP2 involves five important projects, including the development of a new ro-ro jetty, widening of an existing river berth, and redevelopment of a deepwater container berth.
It will also include re-orienting another existing berth and consolidating passenger terminals. The project's second phase is likely to be completed by 2035.
Dublin Port Company CEO Eamonn O'Reilly said: "Within the MP2 Project, we are readying ourselves to re-purpose our oil importation facilities.
"As petroleum imports decline in future years, the MP2 Project will allow us to turn oil berths into container berths."
O'Reilly said that the project is expected to cost €320m. However, the final figure can be decided only after detailed design and construction inflation is considered, post-planning permission.
Before applying for permission, Dublin Port Company consulted with agencies, government departments, communities, customers, state and other public bodies.
At present, Dublin Port is undergoing the first stage of development under Port's Masterplan 2040. Under this, Alexandra Basin is being developed to accommodate bigger ships.