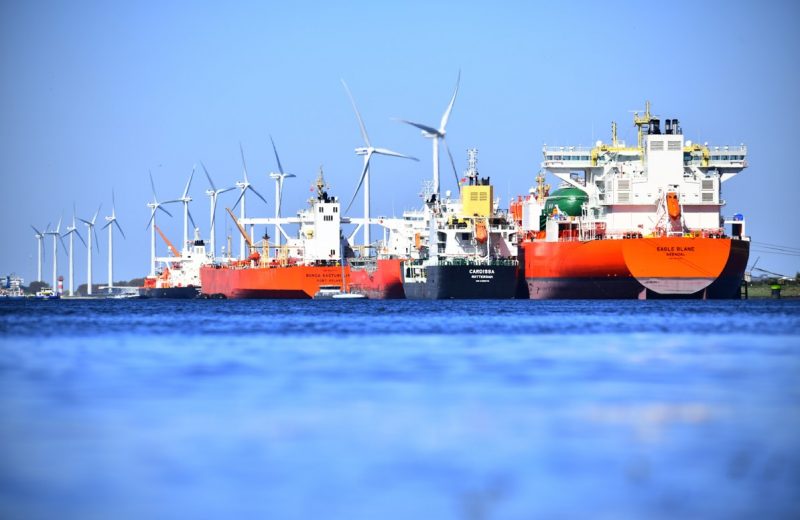 Malaysian shipping company AET has announced that its liquefied natural gas (LNG) dual-fuel dynamic positioning shuttle tanker (DPST) Eagle Blane has completed maiden bunkering at the Netherlands' Port of Rotterdam.
The other vessels in the fleet of AET are VLCC Bunga Kasturi Lima, Aframax Eagle Kinabalu and Product Tanker Bunga Laurel. The vessels were also present for the bunkering.
Shell LNG Trading team arranged the ship-to-ship bunkering, which lasted for approximately 15h, including the cooling time.
During the bunkering, approximately 1480m3 of LNG was injected into Eagle Blane. With this, 87% of the total LNG tank capacity of Eagle Blane was filled. This will enable the vessel to travel approximately 3,500nm.
AET president and CEO Rajalingam Subramaniam said: "Our goal was always to develop vessels that really push the boundaries in what is possible in dynamic positioning operations and to prove the value of LNG dual-fuel solutions in the energy shipping segment.
"Both Eagle Blane and her twin sister Eagle Balder are expected to surpass our expectations as the latest most eco-innovative vessels, emitting the least CO₂ per tonne mile of cargo carried in the world."
Eagle Blane emits 40% to 48% less carbon compared to similar vessels built in 2008, making it one of the most eco-innovative vessels in the world.
Eagle Blane left for Åmøyfjorden, Stavanger, Norway, from the Port of Rotterdam.
In October last year, AET launched its two LNG DPSTs Eagle Blane and Eagle Balder in South Korea.
Both tankers have a deadweight tonnage (dwt) of 123,100.