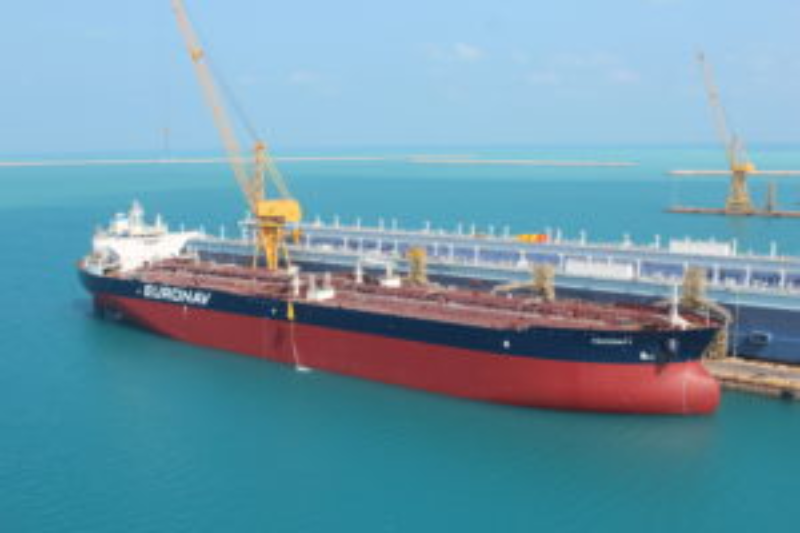 Echolor has won a contract to retrofit Euronav 's seven Suezmax and VLCC tankers with ballast water management systems (BWMS).
The agreement provides Euronav with an option to buy 30 additional Ecochlor systems for its vessels between 2020 and 2024.
Three of the Euronav ships to be retrofit with the Ecochlor BWMS have flow rates of 8,000m³/hour. However, they will still require a treatment system.
According to the US company, this option is a cost-effective and efficient method of installing and later treating ballast water on board Euronav's ships.
Ecochlor CEO Steve Candito said: "We are pleased to work alongside Euronav to protect our oceans, in addition to providing them with a safe and effective alternative in ballast water treatment.
"Our system is both easy for the crew to operate and offers Euronav a compliance reliability guarantee for every one of these BWMSs operating around the globe for the life of the vessel."
The Ecochlor BWMS employs a two-step treatment process of filtration followed by chlorine dioxide (ClO₂) to treat ballast water.
The automated system can also deal with variations in salinity, temperature, turbidity, organics and vibration.
Ecochlor said that the BWMS is particularly well-designed for mid-sized to the largest ships in the world.
Euronav procurement and logistics manager Zois Dagkaris said: "The fact that the Ecochlor Service Technicians will be on board our vessels approximately two times per year handling chemical resupply and their availability to provide preventative maintenance and supplemental crew training is considered a plus for ensuring proper functionality of the system and close follow up."
Financial terms of the contract have not been disclosed.