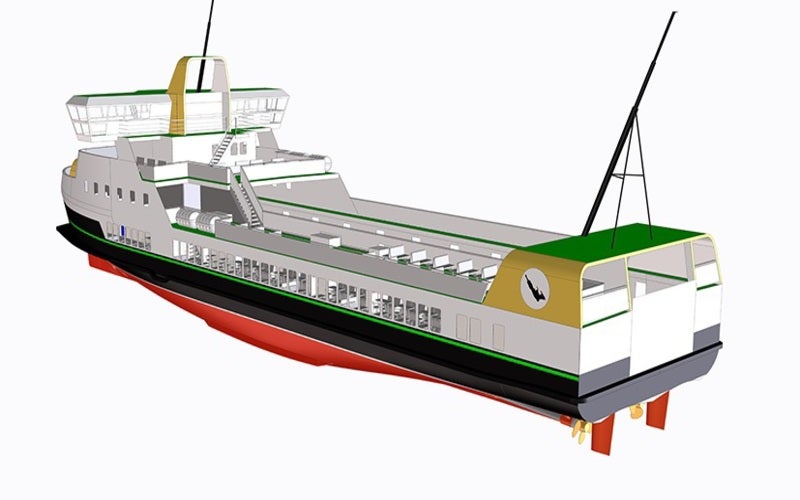 The Ellen E-ferry is set to start commercial operations in Danish waters with the vessel considered to be one of the most powerful fully electric ferries.
Operated by Ærø Kommune, the ship will cover a 22nm crossing between the Danish islands of Ærø and Fynshav from next month.
It will travel seven times more than any other electric ferry currently in operation across the globe.
In addition to accommodating 198 passengers, the ship can carry 31 cars or five trucks on its open deck and sail at a speed between 13k and 15.5k.
The ship is equipped with the full-electric drivetrain and vessel's power management system provided by Danfoss Editron, a division of Danfoss.
The Danfoss Editron system includes two 750kW propulsion motors and two 250kW thruster motors.
Furthermore, the company supplied the onshore charging station and charging arm for the ferry's 4.3MW battery pack, which is said to be the largest battery pack installed for maritime use so far.
Danfoss CEO Kim Fausing said: "Ellen is an excellent example of the future for electric transport: cleaner, greener and more efficient. It is a great project, which demonstrates the potential for electric ferries to end users and the industry itself.
"Electrification is key for Danfoss' success in the future. We will electrify complex machinery, achieving not only reductions in CO₂ and other emissions but also improving the productivity and efficiency of such machines."
Assisted by the European Commission's €80bn research and innovation Horizon 2020 initiative, the electric ferry project represents a major breakthrough in bringing emission-free technology to the marine sector.