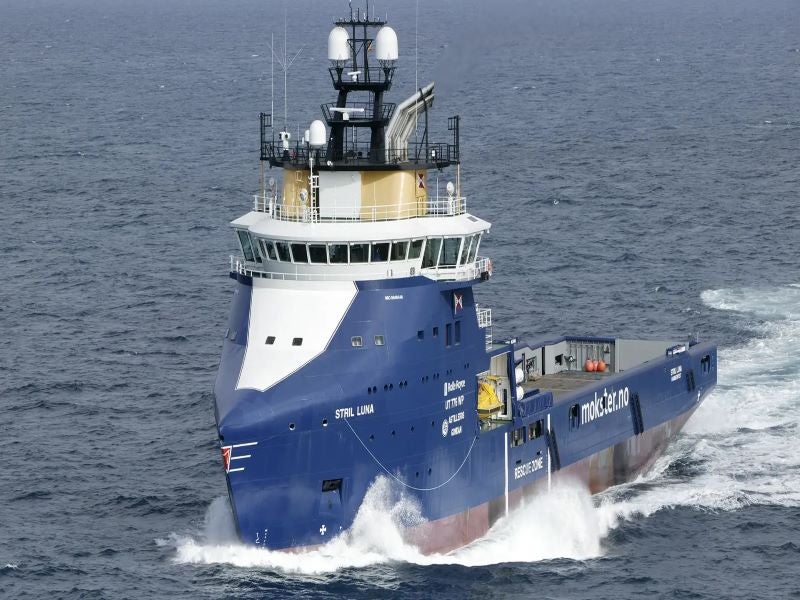 Norwegian state-owned firm Equinor has awarded six contracts, worth around $234m (NKr2.5bn), to five ship owners for platform supply vessels.
With three one-year options, the three-year term contracts are expected to come into force by the end of this year.
The six vessels will be used for Equinor's operations on the Norwegian Continental Shelf.
Owned by Island Offshore VIII KS, the Island Crusader vessel will be managed by Island Offshore Management.
The Stril Luna and Stril Mar vessels are owned by Simon Møkster Rederi and will be managed by Simon Møkster Shipping.
Etta Shipowning-owned Rem Hrist vessel will be managed by Remøy Shipping, while Skansi Ship Invest-owned Kongsborg vessel will be managed by P/F Skansi Offshore, and Eidesvik MPSV-owned Viking Avant vessel will be managed by Eidesvik.
The agreement also includes pursuing possibilities for the modification of Island Crusader and Kongsborg vessels to operate on ammonia fuel to minimise CO₂ emissions by up to 90%.
The works will be conducted under two separate projects with the support of several sub-suppliers from the maritime industry.
All six vessels will feature batteries to support hybrid operations.
Equinor has also expanded its contract with Island Offshore Shipholding for four years for a walk-to-work and combined platform supply vessel, called Island Clipper.
Equinor support joint operations senior vice president Ørjan Kvelvane said: "We are dependent on supply vessels like these to support our more than 40 fields in operation on the Norwegian Continental Shelf (NCS), and we look forward to collaborating with the ship owners and crews for many years to come.
"I am especially pleased that we are jointly investigating opportunities for further CO₂ reductions."