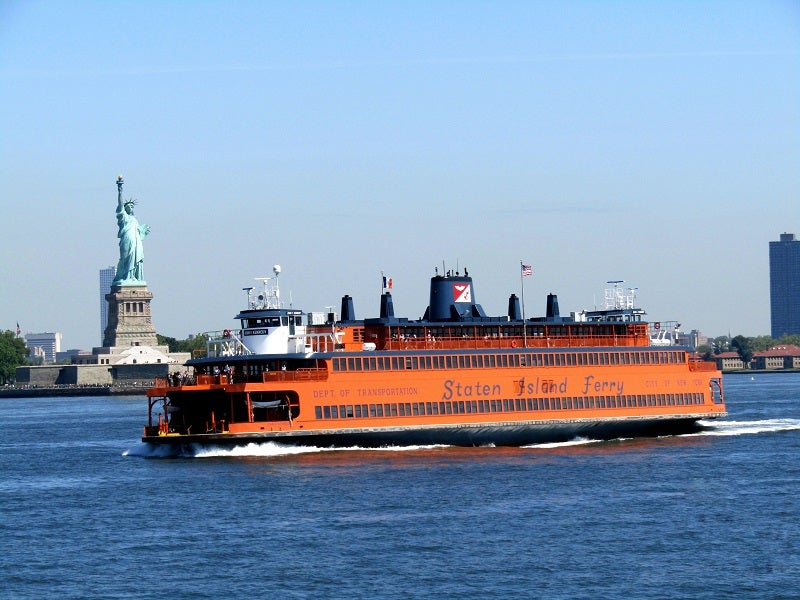 US-based Eastern Shipbuilding Group (ESG) has finished the construction of MV SSG Michael H Ollis, the first of three new Staten Island 'Ollis Class' ferries for the City of New York Department of Transportation (NYCDOT) Staten Island Ferry Division.
The fully certified and passenger-ready ferry has left ESG's Port St Joe Facility in Florida.
It is being towed by Dann Ocean Towing's Colonel and will reach New York City in roughly 12 days.
In New York, the ferry will be moored at Caddell Dry Dock for cleaning and additional training and testing stages.
MV SSG Michael H Ollis is expected to commence services this fall.
ESG is responsible for comprehensive regulatory production engineering, vessel construction and delivery of the three new Staten Island Ollis Class ferries.
These larger vessels have been developed at ESG's Allanton yard.
The tasks related to outfitting, testing and trials were carried out by the Port St Joe Facility.
Featuring modern technology, the ferries have the ability to sail securely in extreme weather conditions, noted ESG.
In a statement, the company said: "They feature popular design elements of past Staten Island Ferries and new customer-service amenities, such as more comfortable seating and phone-charging outlets, and an oval upper-deck promenade that will for the first time serve as an outdoor 'walking track' for ferry riders.
"They have the latest in marine technology for energy efficiency and environmental friendliness."
The ferries will showcase designs that are part of the emergency response plan with the city.
For rescue and evacuation operations, these ferries will be able to connect to New York fire vessels, also built by ESG.
The design for the three Ollis Class, double-ended 4,500 passenger ferries has been supplied by Elliott Bay Design Group.
Each ferry will feature four ABS Electro-Motive Diesel (EMD) L12ME23B @ 750 rpm EPA Tier 4 marine propulsion engines.
In addition, the vessels will be powered by three ABS, EPA Tier 3 marine continuous duty diesel generator sets, Caterpillar C18 driving 480 V, 60 Hz, 3-phase generators.
In 2016, ESG delivered the first escort tug, H DOUGLAS M, in a series of four Z-Tech Class Terminal And Escort Tugs to Bay-Houston Towing Company.