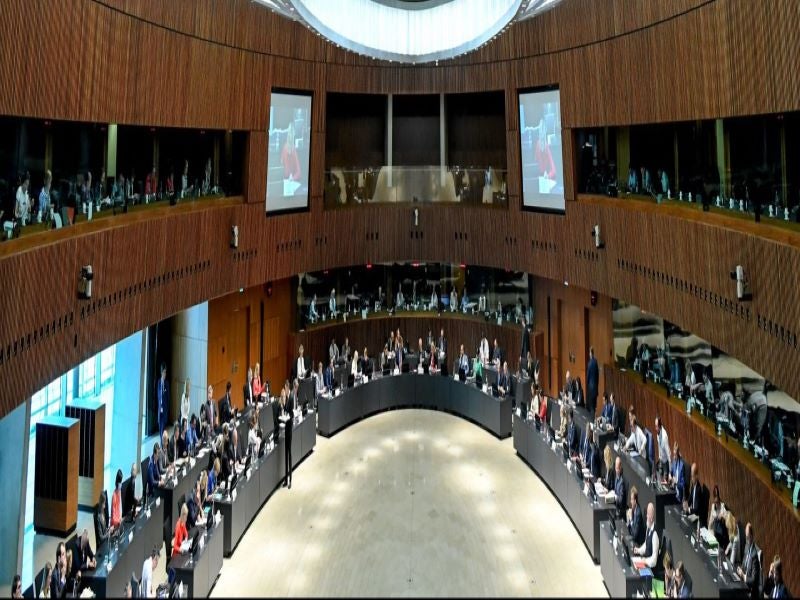 European Council environment ministers have agreed to add shipping to the scope of the EU emissions trading system (ETS ).
The EU ETS is a carbon market that uses a cap-and-trade system of emission allowances for energy-intensive industries and the power generation sector.
The decision is part of the 'Fit for 55' package, which aims to cut down net greenhouse gas emissions by around 55% compared to 1990 levels by 2030. The package also includes the achievement of climate neutrality by 2050.
The council has now accepted the European Commission's suggested strategy of gradually introducing the obligation for shipping firms to surrender allowances for all emissions on voyages within the bloc and 50% on overseas routes.
The move also involves redistributing 3.5% of the ceiling of the auctioned allowances to member states, as they mostly depend on maritime transport.
However, certain exemptions are expected to cripple the carbon market's effectiveness and create an unlevel playing field in the market.
Specifically, the exemption for ferries to islands with less than 200,000 inhabitants is projected to escalate air pollution and decrease incentives to clean up vessels.
Member states have also agreed to start monitoring climate-warming gases methane and nitrous oxides on ships, as well as the emissions from some smaller cargo ships.
The forthcoming negotiations with the European Parliament are expected to help extend this coverage to all vessels with a gross tonnage of between 400 and 5,000.
European Federation for Transport and Environment (T&E) senior director Carlos Calvo Ambel said: "We welcome member states' decision to green-light the first-ever carbon market on international shipping.
"But the outcome of the council meeting is a step back for European aviation, as they continue to exempt huge chunks of emissions in this industry."