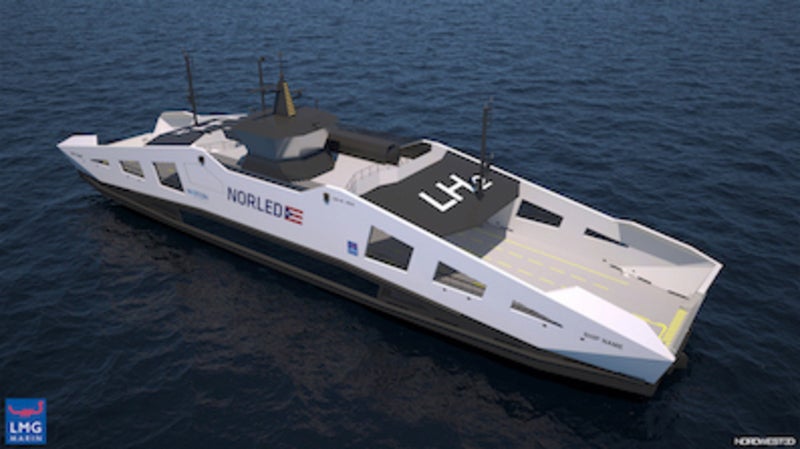 The European Union (EU) has awarded €5m to the Flagships innovation project to help build two zero-emission hydrogen fuel cell vessels for France and Norway.
The funds, which have been sanctioned from the EU's Research and Innovation Programme Horizon 2020, under the Fuel Cells and Hydrogen Joint Undertaking, will contribute to the cost of building the two vessels.
The Flagships project contributed to the construction of the vessels, including vessels Lyon in France and Stavanger in Norway.
These two ships will start operations in 2021.
In Lyon, a hydrogen push-boat operated by Compagnie Fluvial de Transport (CFT) will serve as a utility vessel and will be deployed in the Rhône rivers.
In Stavanger, a passenger and car ferry will be operated by Norwegian shipping firm Norled as part of the local public transport network. The project seeks to switch to biodiesel with hydrogen on a ferry to be built for the Finnøy route.
The project will be coordinated by VTT Technical Research Centre of Finland senior scientist and project manager Antti Pohjoranta.
Pohjoranta said: "Both the EU and the shipping Flaindustry see hydrogen as a key contributor in the work to mitigate climate change.
"The Flagships project sets out to raise the readiness of hydrogen-powered waterborne transport to a new level globally."
Besides the project funding, significant additional investment to build the ships has been made by the shipowners CFT and Norled along with the consortium partners.
"The project will also reduce the cost of marine fuel cell power systems significantly."
Norled CTO Sigvald Breivik said: "This innovation project will be an important next step when it comes to proving the maritime fuel cell technology and illustrating its business viability.
"By leveraging know-how from existing onshore and marine system integration activities, the project will also reduce the cost of marine fuel cell power systems significantly."
The consortium includes nine European partners, with two shipowners Norled (NO) and CFT (FR), the maritime OEM and design companies ABB (FI), as well as LMG Marin (NO & FR).
The hydrogen fuel cell vessels project started in January.