Belgium-based tanker shipping company Euronav has closed its merger with US-based crude oil shipping services provider Gener8 Maritime.
The deal is the result of an agreement reached between the companies in December last year.
With the completion of the deal, 60.9 million of new shares issued to Gener8 shareholders as consideration for the transaction will start trading in the New York Stock Exchange (NYSE).
Euronav board of directors and executive management will continue to hold their positions, while Gener8's former director Steven Smith will join Euronav's board of directors to serve as an independent director for a period of three years.
Euronav CEO Paddy Rodgers said: "Completing this transaction provides the crude tanker market with a global player of substantial size.
"Increasingly, our customers and clients are demanding flexibility and scale solutions to their transportation requirements.
"Completing this transaction provides the crude tanker market with a global player of substantial size."
"The enlarged operation will allow Euronav to meet these specifications."
The independent crude tanker operator created as a result of the merger will operate 76 tankers that include 43 very large crude carriers (VLCCs), 27 Suezmaxes, two ultra-large crude carriers (ULCC), two Panamax tankers, and two FSOs under joint venture.
With balance sheet assets of more than $4bn, the newly combined entity features a liquidity position estimated at more than $800m, including cash-on-hand and undrawn amounts available under existing credit facilities.
The merged company is expected to have tangible economies of scale through pooling arrangements, procurement opportunities, minimised overhead, and improved access to capital.
The crude tanker operator will also be able to increase the scale of the Tankers International Pool to 65 VLCCs to continue to provide the lowest commercial fees as a percentage of revenue in the sector.
Free Report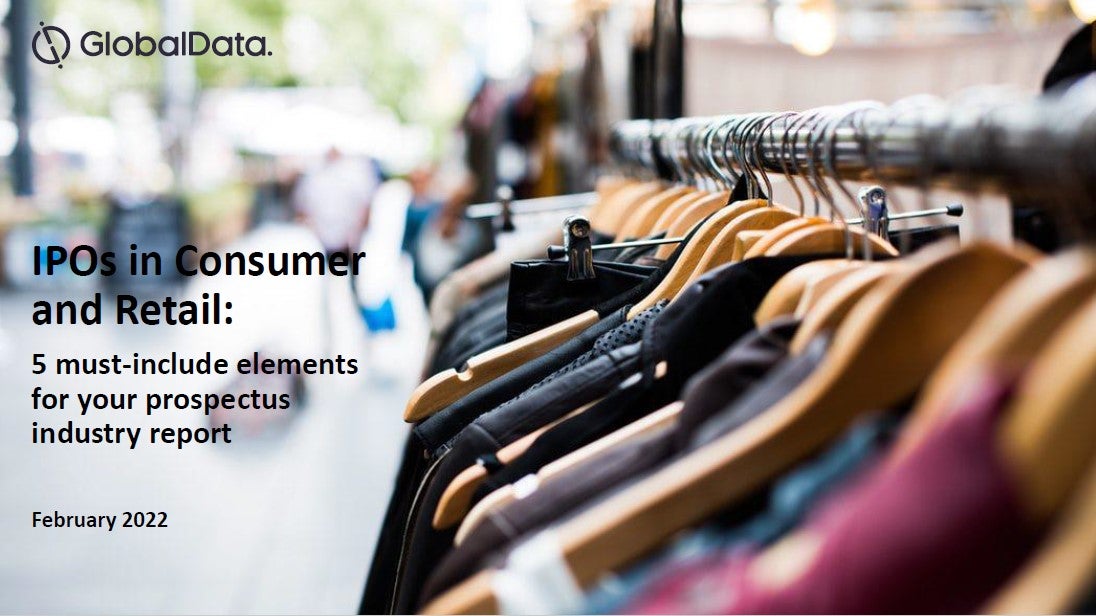 What's missing from your IPO industry assessment?
IPO activity all but stopped in 2020, as the investment community grew wary of the effects of COVID-19 on economies. No matter how deserving a business was of flotation, momentum was halted by concerns of when a 'new normal' of working patterns and trade would set in. Recently, sentiment has changed. Flotations picked up again during the second half of 2021, and now in 2022 the mood is decidedly optimistic. Business leaders have their eyes on fast rebounding economies, buoyant market indices and the opportunity once again to take their businesses public. As a result, global IPOs are expected to hit back this year. With GlobalData's new whitepaper, 'IPOs in Consumer and Retail: 5 must-include elements for your prospectus industry report', you can explore exactly what is needed in the essential literature. GlobalData's focus lies in the critical areas to get right:
Macroeconomic and demographic environment
Consumer context
Industry environment
Competitive environment
Route to market
Interested to learn more about what to include in your IPO Industry Assessment report? Download our free whitepaper.
by GlobalData