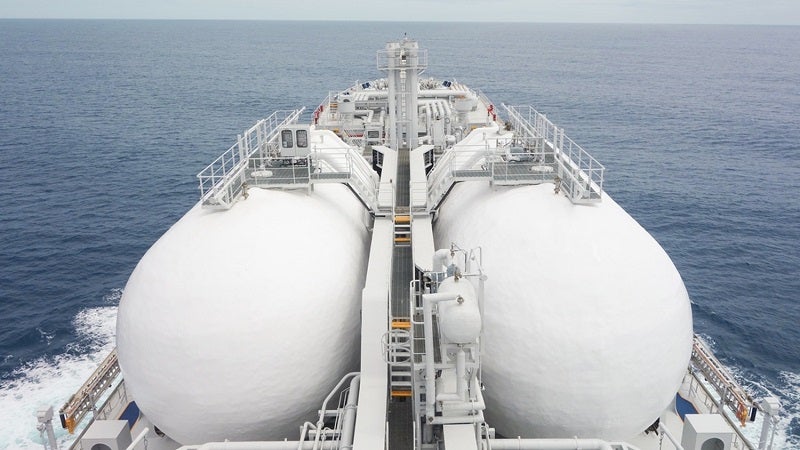 Danish shipping firms Evergas and Ultragas have teamed up to establish the first shipping company to focus on vessels for the transportation of captured carbon dioxide for storage (CCS) and re-use (CCU).
The new company, Dan-Unity CO₂, has partnered with Icelandic Carbfix and aims to facilitate the transportation and storage of CO₂ by 2025.
The duo will transfer CO₂ to the Coda Terminal, which is a new CO₂ Mineral Storage Terminal in Iceland's Straumsvík.
Carbfix stated that its technology will be used at the Coda Terminal for storing carbon dioxide permanently by converting it into stone.
As per the company's estimates, Iceland has the capacity for storing 2500 gigatonnes of CO₂, constituting more than 55 years of the entire world's emissions.
Carbfix CEO Edda Sif Pind Aradóttir said: "The Carbfix technology provides a safe, permanent and economic alternative to conventional carbon capture and storage solutions by imitating and accelerating nature's way of CO₂ mineral storage.
"By dissolving CO₂ in water and injecting it into underground basaltic formations, the CO₂ turns into stone in less than two years. Collaboration of Carbfix and Dan-Unity CO₂ further strengthens the robust relationship between Iceland and Denmark."
The project will involve the development of specialised vessels for the safe and cost-efficient transportation of carbon dioxide.
The purpose-built vessels will operate on green energy and be designed to carry approximately 450,000 tonnes of CO₂ a year.
After the construction of the ships, the captured CO₂ will also be utilised for alternative energy forms, including CCU and Power-to-X.
Furthermore, these vessels will require longer-term contract commitments as they will not be used for other trade purposes.
Currently, Dan-Unity CO₂ is working on the development of several vessel designs of different sizes, with a lead time of 27-28 months to build a CO₂ vessel.
It has secured a grant from the Danish Maritime Fund to facilitate the development of the new vessels.