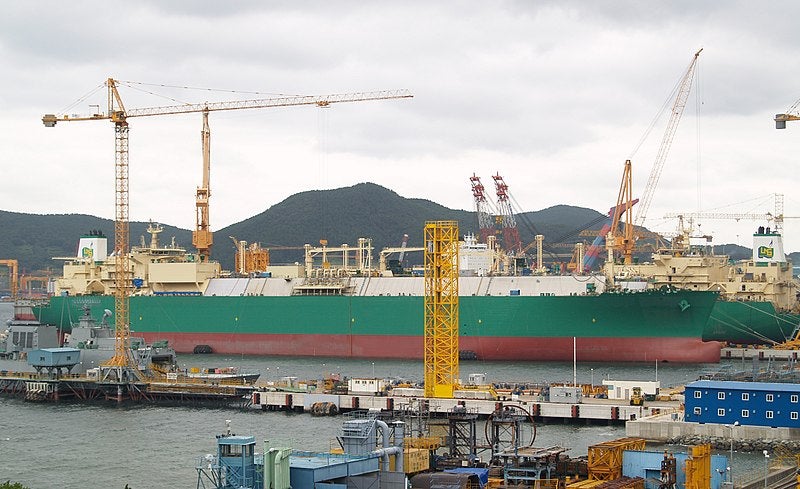 Belgian shipping firm EXMAR Ship Management (EXMAR) and Anglo-Eastern Univan Group have established a joint venture (JV) to focus on liquefied natural gas (LNG) ship supervision for third-party owners.
Called AEX LNG Management, the new JV will operate from Singapore.
AEX LNG Management will utilise EXMAR's expertise in the LNG space and Anglo-Eastern's systems, resources and global reach to serve its clients in the LNG-carrier market.
EXMAR chairman Nicolas Saverys said: "I am sure that our vast LNG ship management expertise (since 1974) in combination with the global network of Anglo-Eastern will create exciting synergies that will change the third-party LNG ship management game."
The JV will provide a range of services, including new building planning and supervision, as well as ship management.
Using Anglo-Eastern's network of maritime training centres and modern simulators, the JV will also offer crew recruitment and training services to its clients.
Anglo-Eastern executive chairman Peter Cremers said: "I look forward to combining EXMAR's unique competencies in the LNG space with our crewing and training solutions in order to offer our customers a platform for LNG ship management that carries the same depth and strength as we have in our other tanker segments."
In August, CSSC Shipping signed an agreement with EXMAR for floating LNG storage and regasification unit acquisition and leaseback.
CSSC Shipping will buy the ship from EXMAR for $155m and lease it back for around $189.65m for a period of ten years.
In September 2018, EXMAR awarded a contract to Finnish marine technology firm Wartsila to supply an integrated cargo handling and fuel gas system for two of its very large gas carriers (VLGCs).