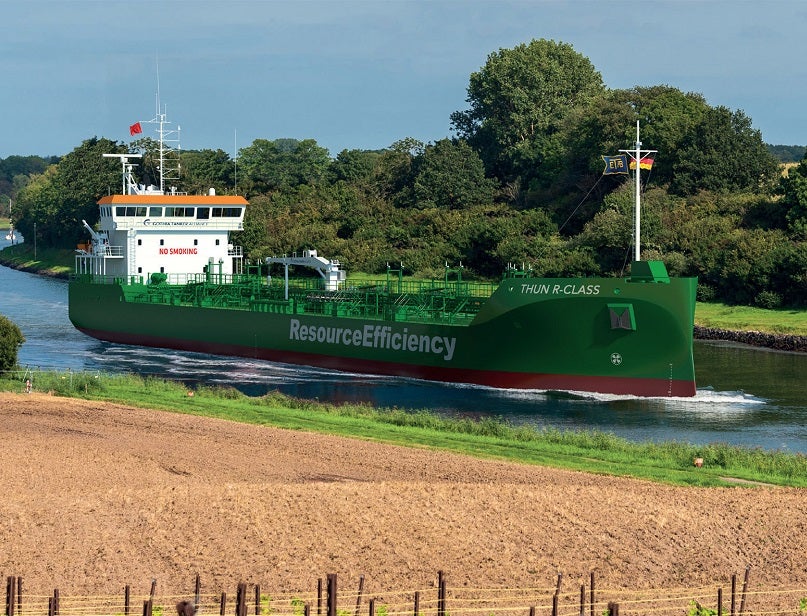 Swedish shipping company Erik Thun has ordered eight new vessels from Dutch shipbuilder Shipsveerf Ferus Smit. 
The vessels will be constructed at Ferus Smit's Westerbroek yard.
Under the contract, the yard will build four next-generation 'Troll-Max' multi-purpose dry cargo vessels with a deadweight tonnage (dwt) of 5,100 tons and Ice class 1B.
These vessels will sail in Sweden's Trollhätte canal and on lake Vänern.
Ferus Smit will also build four 7,999dwt coastal tankers for Thun Tankers, a unit of the Erik Thun Group.
This builds on an earlier order the company made for two 'R-class' tankers equipped with features that included adaptive propulsion to lower energy usage and an uninterruptible power supply (UPS) battery pack.
In a statement, Ferus Smit said: "With these new orders, we are able to maintain continuity at our yards during these challenging times. We therefore thank Erik Thun AB for the confidence and look forward to continue our long-term relationship in the years to come!"
The ships are slated for delivery between 2024 and 2027.
Erik Thun deputy managing director Henrik Källsson said: "In Erik Thun, we have a long history of building, owning and operating both tankers and dry cargo ships in different sizes and with different trading areas, always with a high focus on resource efficiency translating into modern environmental care while focusing on our customers' needs."
Ferus Smit has built more than 40 vessels in total for the Swedish firm.
Erik Thun has four categories of ships, namely dry cargo, self-unloaders, cement carriers and tankers. These ships range in size from 4,000dwt to 18,684dwt.