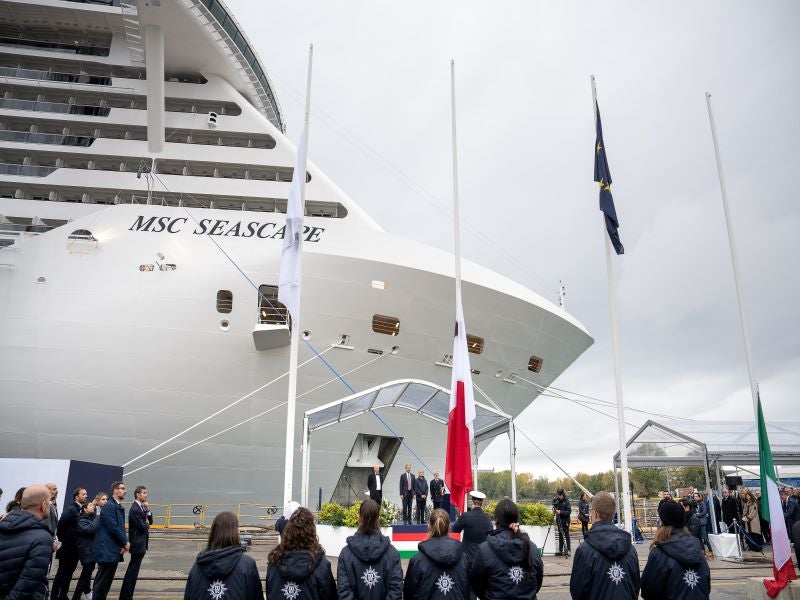 Switzerland-based MSC Cruises has taken delivery of a new cruise ship, dubbed MSC Seascape, from Italian shipbuilding company Fincantieri.
MSC Seascape is the 21st ship in the MSC Cruises fleet and the fourth cruise ship built by Fincantieri for the cruise company.
The new cruise ship is part of a €7bn investment package for ten ships.
Fincantieri will be responsible for constructing six more vessels for MSC's luxury travel brand, Explora Journeys.
With various sustainable features, MSC Seascape is said to be the largest and most technologically advanced cruise ship built in Italy.
Joining the MSC Seaside, MSC Seaview and sister vessel MSC Seashore, MSC Seascape is the second Seaside EVO-class ship and has 13,000m² of outdoor space, 7,567ft² of dedicated space for kids and advanced amusement options.
The ship offers a wide range of outdoor bars and dining, swimming pools, and areas for relaxing and sunbathing.
It has 2,270 cabins with 12 different kinds of suites and staterooms that include balconies.
With a weight of 170,400 tons, the ship has a length of 339m, a 41m beam and a height of 76m.
MSC Cruises CEO Gianni Onorato stated: "MSC Seascape is the second ship to come into service this year bringing our modern fleet to 21 ships.
"We are proud to welcome her to our fleet as she is the second Seaside EVO ship and completes the innovative Seaside class."
Last month, MSC Cruises Chantiers de l'Atlantique officially started building MSC's second World Class ship, which is expected to enter service in 2025.