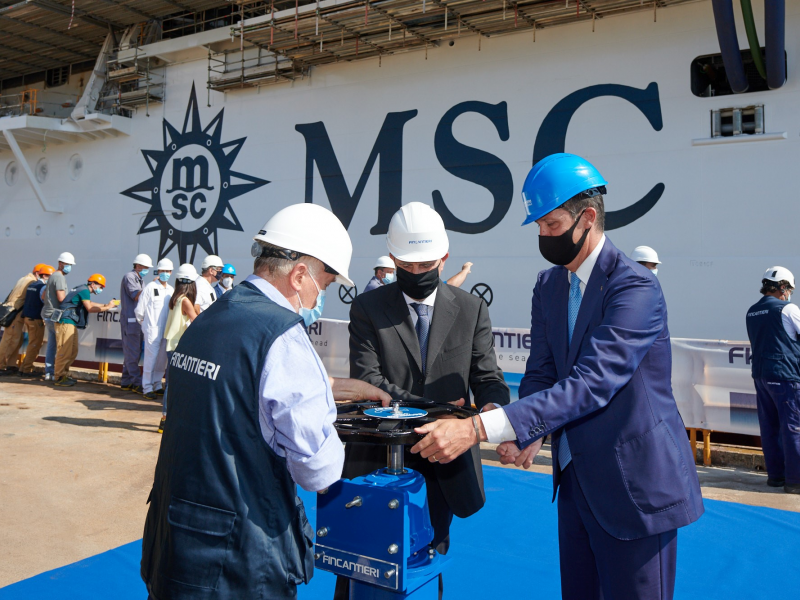 Italian shipbuilding company Fincantieri has announced that the new cruise ship, MSC Seashore, was floated out at its Monfalcone shipyard in Italy on 20 August.
It marks the completion of a major milestone during the construction and the first instance when a ship enters the water.
The shipyard will now conduct work for the interior fittings when the ship is moved to the dry dock. The vessel is expected to be delivered in July next year.
This cruise ship is a part of the four vessels in MSC Cruises' Seaside Class of ships. The first two ships, MSC Seaside and MSC Seaview, were launched in 2017 and 2018.
It is also the first of the two Seaside EVO-class vessels, which were included in the €1.8bn contract signed in 2017.
The deal replaced the initial slot reservation agreement to build a third Seaside Class ship, which is expected to be delivered by 2021.
Fincantieri CEO Giuseppe Bono said: "The float-out has always been one of the most satisfying moments for those involved in the construction of a ship.
"It is also the occasion to further strengthen everyone's commitment, because when the ship touches the sea, a lot of work has already been done but much more still lies ahead.
"This applies even more to MSC Seashore, which will become the new flagship of MSC Cruises – a record-breaking ship that focuses us on innovation, technology and design, and emphasising the Fincantieri leadership."
The ship is 339m-long and will be of 169,500 gross tonnage. The ship will be able to accommodate up to 5,877 passengers and will include additional cabins and newly designed public spaces, among other improvements.
In addition, the vessel features a selective catalytic reduction (SCR) system that reduces NO₂ emissions by 90% and advanced wastewater treatment system (AWTS).
The advanced active emissions control solution and exhaust gas cleaning systems (EGCS) technology fitted on the ship eliminates 98% of sulphur dioxide (SO₂)  from ship emissions.
The vessel also features advanced waste management, ballast water treatment, oil discharge prevention and heat recovery systems, as well as LED lighting.
MSC Seashore is also equipped with shore-to-ship power that will connect a docked ship to the local power grid in a port to reduce air emissions.