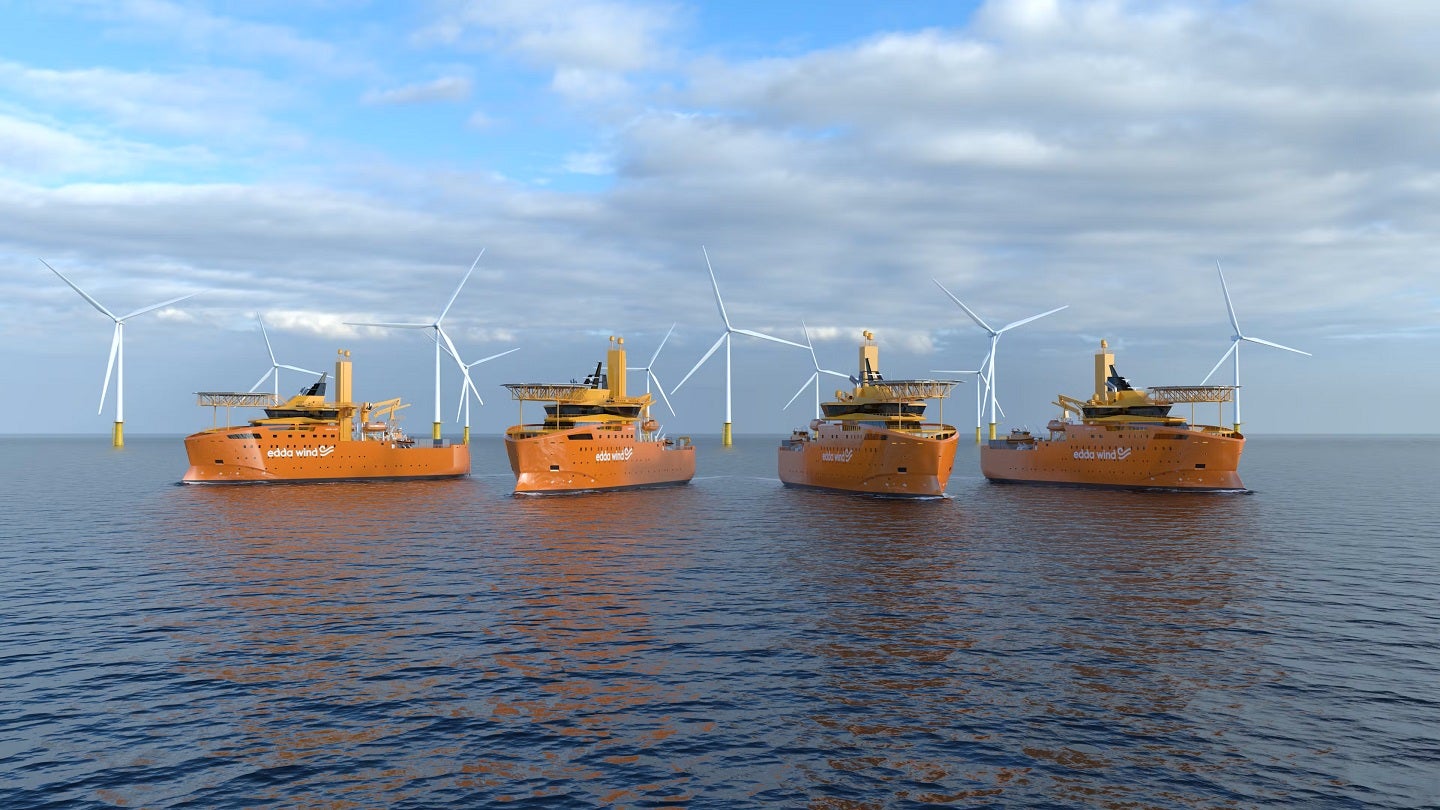 Italian shipbuilding company Fincantieri has secured a contract from Edda Wind to build four commissioning service operation vessels (CSOV).
The contract, worth around €250m, was executed through Fincantieri's subsidiary Vard.
Fincantieri CEO Pierroberto Folgiero said: "We are particularly satisfied with this result, which meets many directions of our development.
"It restates the value of the offshore wind sector as the third cornerstone of our core business, alongside cruise and defence, adding a new and ambitious client to our portfolio.
"Furthermore, the order confirms Fincantieri's role as a technological partner for companies intending to strengthen their fleet with cutting-edge products. A double recognition by the market, which reflects the industrial identity that our Group intends to affirm with determination."
In order to support zero-emission operations, the ships will be based on liquid organic hydrogen carrier (LOHC) technology as well as being methane ready.
The vessels will feature 101 cabins as well as common areas and have the capacity to house up to 95 wind turbine technicians and 25 marine crew on board.
Fincantieri plans to deliver the first two vessels by Q1 2025, while the remaining vessels are expected in Q2 2025 and Q1 2026, respectively.
With this contract, the Italian company has further bolstered its position as a provider of vessels for the offshore wind sector, which is now one of the core businesses in its new strategic plan.
Additionally, Edda Wind has options to purchase 2+2 additional CSOVs at the same price. If this option is actioned, the deliveries would occur in 2025 and 2026.
The new fleet from Fincantieri will join Edda Wind's existing 11 CSOVs or service operation vessels (SOV) and two cable-laying vessels.