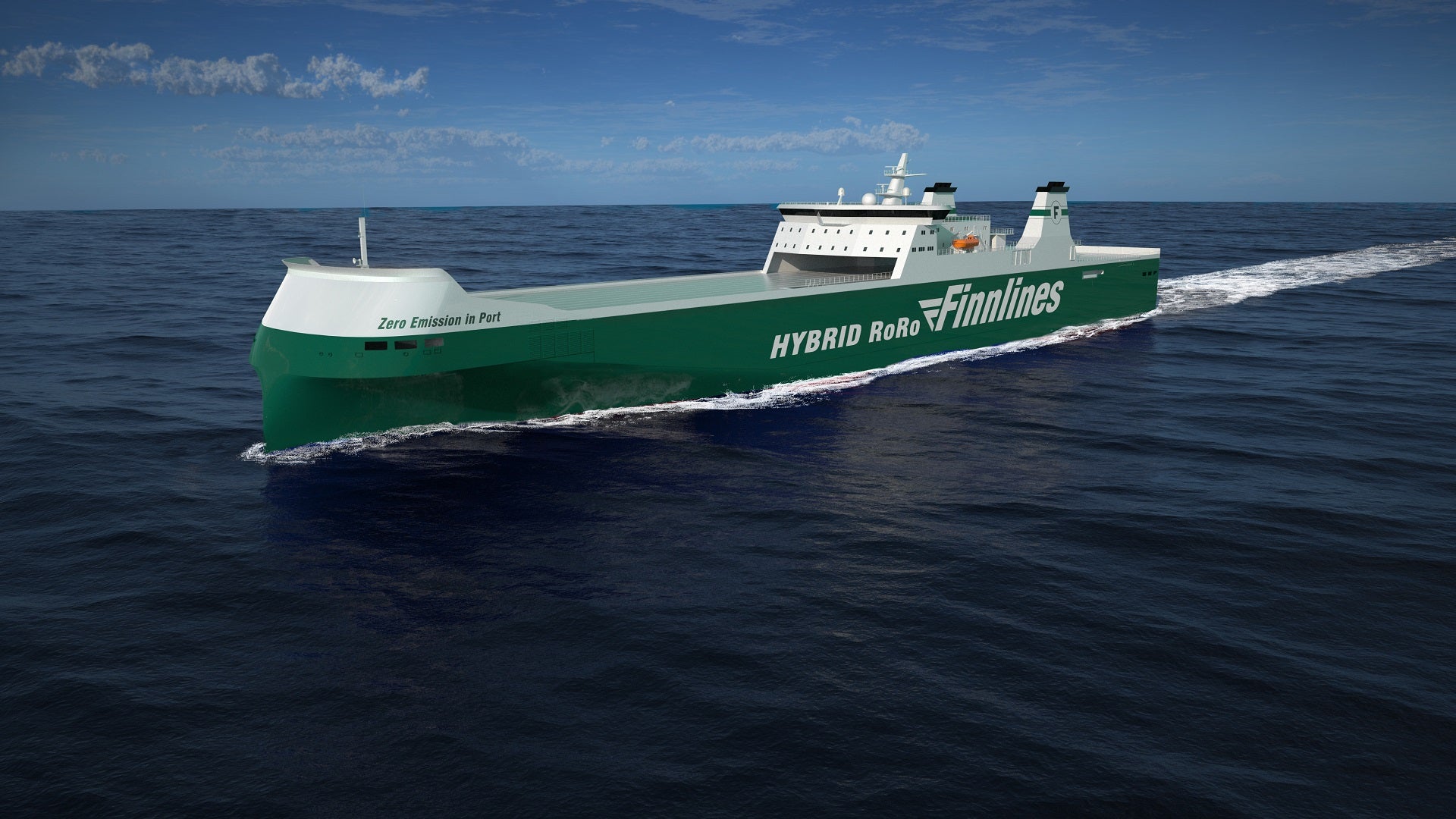 China's Nanjing Jinling shipyard has laid the keel for MS Finneco II, the second of the three new hybrid ro-ro vessels that are being constructed for Finland-based shipping company Finnlines.
Finnlines placed the order under its $606.47m (€500m) Newbuilding Programme, which includes three hybrid ro-ro vessels, as well as two eco-sustainable ro-pax vessels.
All three new ro-ro vessels are currently being constructed.
These vessels will feature energy-saving solutions, including lithium-ion battery banks, for greener operations.
MS Finneco I will commence operations at the end of this year.
MS Finneco II and MS Finneco III, the second and third ships in the series, are expected to be supplied next year.
Finnlines CEO Emanuele Grimaldi said: "Finnlines has made major investments in renewing and developing its fleet into more sustainable, using the latest technologies and green innovations available.
"Our half-billion-euro Newbuilding Programme is well underway and currently all three new ultra-green ro-ro vessels are in construction. The investments made already in the Finnlines' fleet, as well as these new vessels, will ensure that we can provide very sustainable service to our customers."
The company noted that the hybrid ro-ro vessels will operate under the Finnish flag engaging Finnish sea workers.
In addition to facilitating goods' supply to Finland, these vessels will also offer sea connections from Finland to Sweden, Great Britain and continental Europe.
Currently, Finnlines owns a fleet of 21 vessels and following the commencement of the new vessels' operations, around 20 vessels of the company would be running under the Finnish flag.
Furthermore, the Superstar ro-pax vessels, Finnsirius and Finncanopus, are expected to commence operations on the Baltic Sea in 2023.