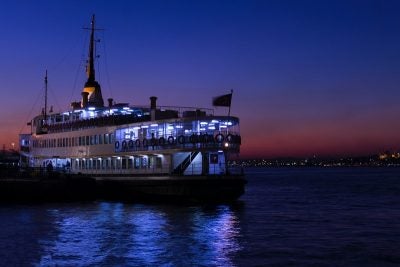 The first of three new Generation 2 Emerald Class ferries on the F1 Circular Quay to Manly route in New South Wales (NSW), Australia, has become operational.
Christened after the Sydney Harbour beach Fairlight, the new ferry was brought to service after meeting safety standards and finishing several hours of water testing.
These new ferries are cheaper to operate compared to the older ones and have been designed to sail in heavy swells with minimised CO₂ emissions.
With all design work executed in Australia, the new Emerald Class ferries have been constructed by Australian shipbuilder Birdon, along with ten new River Class ships.
NSW Minister for Transport and Roads Rob Stokes said: "Throughout the design and build of these ferries there's been a strong focus on Aussie involvement, with 70% of the total programme of work benefitting local suppliers and creating local jobs."
The other two Emerald Class ferries, which are named after the Sydney Harbour beaches Clontarf and Balmoral, will enter service in a phased manner in the near future.
Member for Manly James Griffin said: "The introduction of the new Emerald Class ferries will allow for more weekly services to be added to the busy F1 route and will ensure there's plenty of capacity to meet demand, particularly over Manly's busy summer months.
"More frequent services between Manly and Circular Quay will be a welcome boost for our visitor economy as domestic and international travel resumes this summer."
Meanwhile, MV Freshwater and MV Collaroy, the remaining two Freshwater Ferries, will remain operational alongside the new ferries on weekends and public holidays.
The farewell plans for the MV Narrabeen have not been finalised yet.
In July, the new Emerald Class ferries arrived in Sydney Harbour from Port Macquarie.