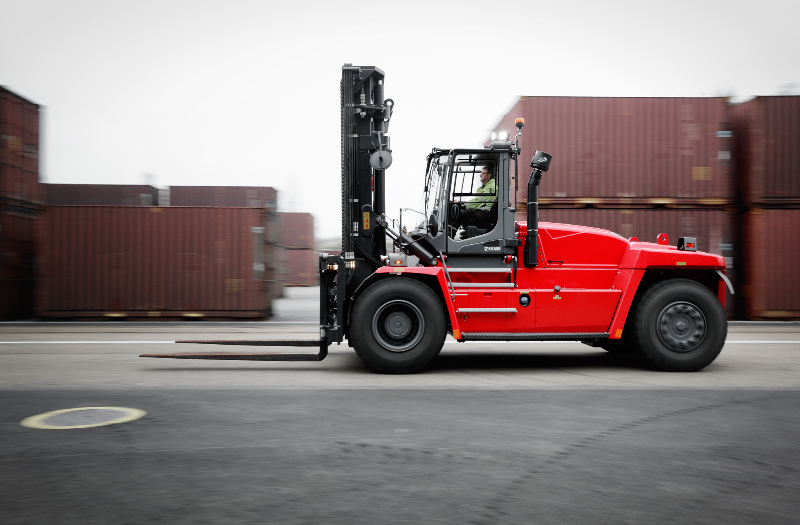 Cargotec subsidiary Kalmar has received an order to deliver eight heavy-duty forklifts to C.RO Ports, which will be deployed at its three terminals across Europe.
Under the scope of the contract, Kalmar will offer complete care service covering all the machines. The forklifts are scheduled to be delivered in the fourth quarter of this year.
C.RO manages roll-on/roll-off (ro-ro) terminals in the UK, the Netherlands and Belgium. The three terminals are mainly used for handling, storage and on-carriage of trailers, containers, vehicles and general cargo.
Cargotec said that three of the Kalmar forklifts will be delivered to C.RO's terminal in Belgium, two to their terminals in the Netherlands and three to their UK terminals.
C.RO Ports COO Paul Van Malderen said: "We have been using Kalmar machines for many years and have always appreciated their quality and reliability.
"The tier-4 compliant engine technology in the new forklifts will help us to reduce emissions in the terminals and meet our sustainability targets, while the reverse warning system and speed limiters will ensure we maintain our excellent safety standards."
Kalmar said that its heavy-duty forklifts have been designed to deal with the most challenging lifting operations in a range of terminal and heavy-industry applications
The machines will be connected to the Kalmar Insight performance management tool.
KalmarMarket Area Westvice president Dave Patterson said: "This order further strengthens our long and successful relationship with C.RO Ports. We are looking forward to working together to renew and maintain their Kalmar fleet, ensuring their terminals remain efficient and productive far into the future."
In April, Cargotec won a contract to deliver 32 diesel-electric straddle carriers to Medcenter Container Terminal (MCT) in Italy.
In the same month, Kalmar secured an order to supply 16 terminal tractors to Container Terminal Saint-Petersburg CJSC (CTSP).