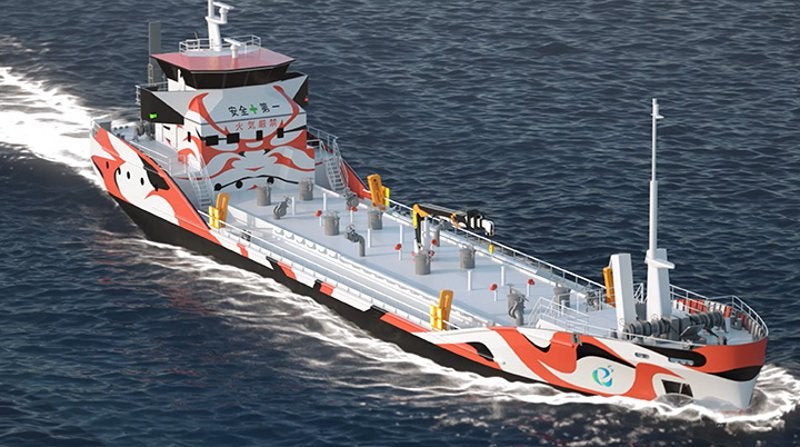 Four Japanese companies Asahi Tanker, Exeno Yamamizu, Mitsui O.S.K. Lines (MOL) and Mitsubishi Corporation (MC) have agreed on a strategic partnership to develop zero-emission fully-electric vessels.
The partnership has established a new company, e5 Lab, which will support the development and promotion of the electrically powered vessels as comparatively cleaner marine transport modes.
The new company will seek to bring together its four major shareholders' technologies, knowledge and networks to address the challenges faced by Japan's shipping industry.
e5 Lab will primarily focus on delivering the world's first zero-emission tanker by mid-2021.
The coastal vessel will run on large-capacity batteries and will be deployed to conduct operations in Tokyo Bay.
The company will also focus on the development of other kinds of electrically powered vessels.
Additionally, the new company will encourage the adoption of electric power for both coastal and ocean-going vessels.
It has plans to bring together technologies, human resources and operational knowledge to help it achieve the 50% greenhouse gas (GHG) emissions reduction target set by the International Maritime Organization (IMO).
The seven challenges faced by Japan's shipping industry that e5 Lab hopes to address include regulate GHG emissions, upgrading onboard communications systems, make use of sensor technologies to improve ship maintenance and management, autonomous sailing technologies and big data, large-capacity rechargeable batteries.
It also includes provide an electric-vessel platform to all stakeholders in the marine shipping industry and propose standards on the rapid application of future technologies.