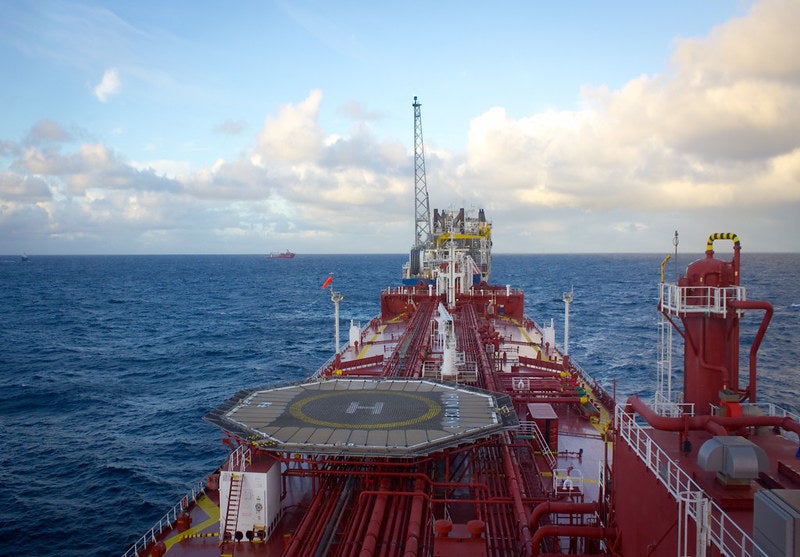 Bermuda-based oil tanker shipping company Frontline has purchased a scrubber-equipped very large crude carrier (VLCC) resale under construction at Hyundai Samho Heavy Industries (HSHI).
The VLCC is expected to be delivered in May next year.
In addition, Frontline has placed an order for two LR2 newbuildings from Shanghai Waigaoqiao Shipbuilding (SWS) in China.
Under the agreement, SWS is likely to deliver the two LR2 in January and March 2021 respectively.
The latest deals are in addition to the company's recent acquisition of a scrubber-equipped Suezmax resale under construction at HHI due for delivery in May 2020.
Commenting on the deal, Frontline Management CEO Robert Hvide Macleod said: "These transactions reflect Frontline's focus on increasing our exposure to the tanker market and are also part of a continuous effort to renew and modernise the Company's fleet.
"The latter has provided us with one of the most modern fleets in the industry with an average age of less than five years. As new opportunities arise, we will continue to execute our growth strategy as we position the Company to generate significant cash flow over the long-term."
Frontline has acquired the VLCC for approximately $92.5m. Similarly, Frontline will pay a total of $93.4m for the construction of both LR2s.
At present, Frontline has a fleet of 62 ships that comprises 22 VLCC, 18 Suezmax tankers and 22 Aframax/LR2 tankers.