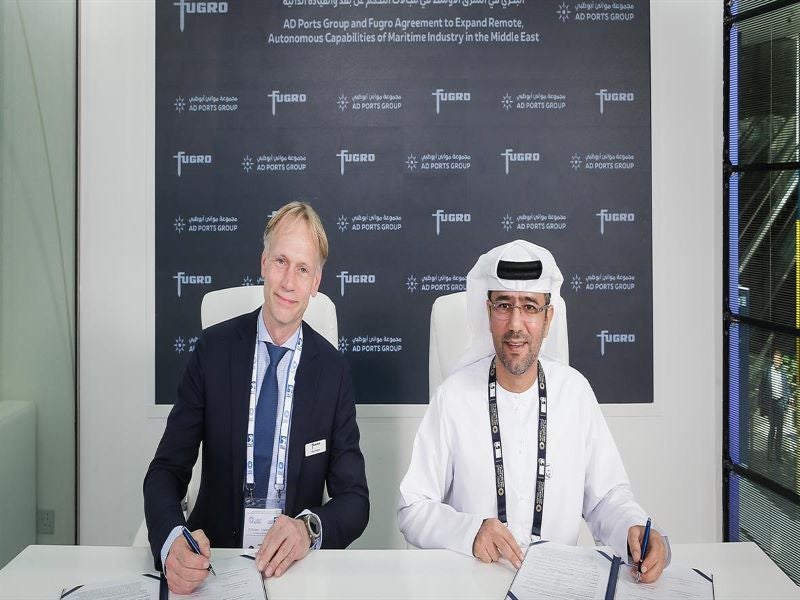 Fugro has signed an agreement with AD Ports Group to expand the remote and autonomous capabilities of the maritime sector in the Middle East region.
The agreement will enable the use of remote and autonomous technologies in the region.
Fugro is focused on the development and deployment of remote and autonomous solutions through the formation of a global network of remote operations centres and autonomous vehicles for supporting the maritime industry.
By combining Fugro's industry knowledge and AD Ports Group's expertise, the partnership will develop a platform to deploy remote and autonomous technology.
Guidelines will also be prepared to ensure the use of the latest industry advancements in the United Arab Emirates (UAE).
Vessels and vehicles in the maritime sector will be able to use automation and remote technologies to operate efficiently and lower operational costs.
Automation will allow offshore vessels to operate safely in adverse weather conditions.
The entities have worked together since March on the arrival of the region's first unmanned surface vehicle (USV), the Fugro Pegasus.
This USV will be stationed at Al Mirfa Port in Abu Dhabi.
AD Ports Group chief harbour master Captain Mohamed Al Yahyaei said: "Through strategic collaborations, AD Ports Group brought the world's first fully uncrewed autonomous commercial marine tugs, as well as the Middle East's first terminal with an autonomous port truck system, to the UAE.
"By signing this new agreement with Fugro, we are expanding the range of remote and autonomous technologies available for the maritime sector, as we strive to build a safer, more sustainable and more impactful future."