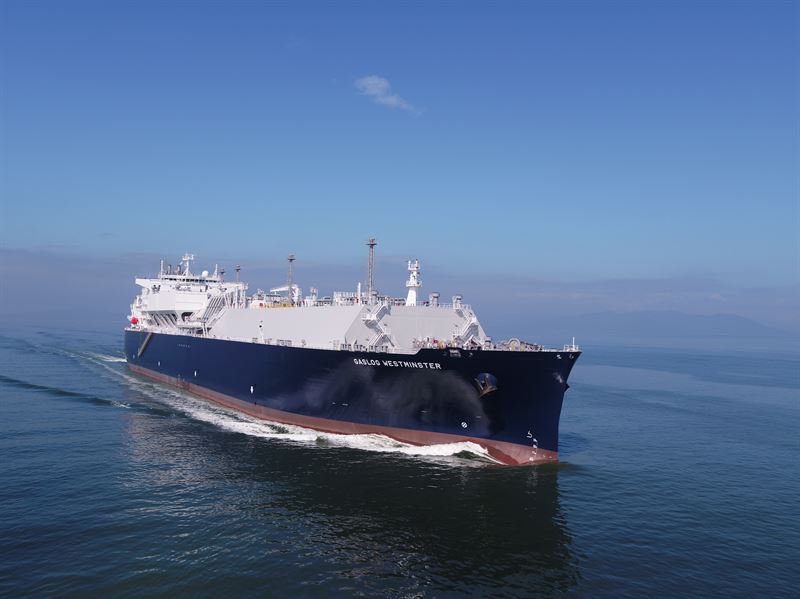 Greek shipowner Gaslog has chosen the Wartsila Optimised Maintenance Agreement for ten very large liquefied natural gas (LNG) carrier vessels.
The agreement is expected to provide economical maintenance costs as well as operational certainty for the vessels.
The customised agreement includes the twin two-stroke dual-fuel main engines that power the ships.
The engines will receive the 'latest' condition monitoring and asset diagnostic services, such as the Expert Insight solution from Wartsila as well as remote operational support capabilities.
The Expert Insight solution uses diagnostics and artificial intelligence (AI) to deliver precise and proactive recommendations.
It increases uptime by identifying deviations in performance to enable timely corrective or mitigating actions.
In a statement, Wartsila said: "Expert Insight is estimated to reduce unplanned maintenance by as much as 50% and to deliver an up to 5% improvement in fuel efficiency, with a corresponding reduction in emissions. The service is delivered via Wartsila's Expertise Centres strategically located around the world."
Gaslog innovation and technology general manager Kostas Karathanos said: "To achieve optimal operational efficiency, we need to take advantage of the latest and most advanced technology. Wartsila's Optimised Maintenance Agreement provides this. We have worked closely with the Wartsila team to create a customised agreement that addresses our main concerns and needs while providing an efficient means for us to manage both costs and risks."
The Optimised Maintenance Agreement is part of Wartsila's Lifecycle Solutions portfolio.
For efficient ship operations, the service covers 24/7 remote technical support, maintenance planning, contract management, annual engine health audits, and planning and delivery of spare units for engine overhauls.
Recently, Wartsila and Simon Møkster Shipping partnered to conduct a feasibility study regarding ammonia usage as the main fuel in dual-fuel engines using LNG as the substitute fuel.