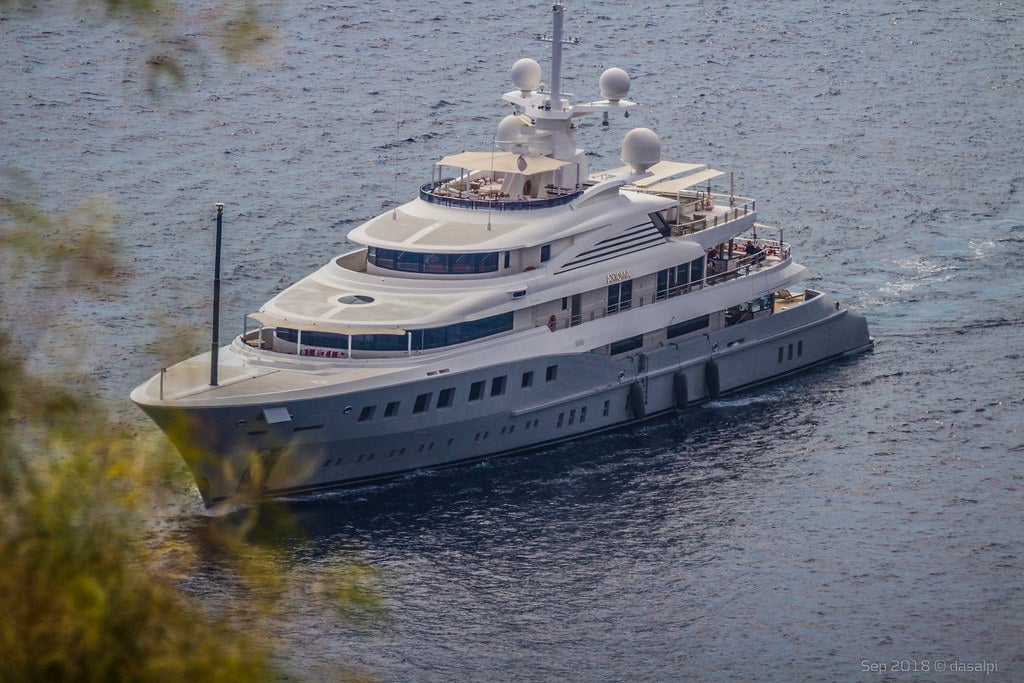 Gibraltar's Admiralty Court is set to auction off Axioma, a Russian superyacht formerly owned by sanctioned Russian businessman Dmitry Pumpyansky, reported the BBC.
Valued at £63m, the superyacht was seized in Gibraltar in March after Pumpyansky's holding company, Pyrene Investments, failed to repay US bank JP Morgan a loan of £17m.
With a fortune of more than £1.84bn, Pumpyansky has been sanctioned by the UK, EU and US.
The billionaire is also the owner and chair of steel pipe manufacturer OAO TMK, which serves as a supplier to Russian state-owned energy company Gazprom.
Axioma will be the first seized superyacht to be publicly auctioned since the Russian military invasion of Ukraine in February.
However, the luxury boat is expected to be sold below its estimated value.
The 72.5m vessel was designed by superyacht designer Alberto Pinto and built by Dunya Yachts in Turkey in 2013.
The boat can accommodate 12 people in six cabins.
With space for 20 crew members, the superyacht also features a swimming pool, jacuzzi, spa, 3D cinema, jet skis and scuba diving equipment.
The boat was previously rented out to millionaires at prices of more than £465,000 a week.
The money from the sale of Axioma is likely to benefit JP Morgan, although a few governments have called for the proceeds from seized assets to be used to help Ukraine.  
Several Russian vessels have been confiscated in the wake of the Ukraine incursion.
In April, Greece detained Russian-flagged oil tanker Pegas under sanctions imposed on Russia by the European Union.
The 115,500-deadweight tonnage ship was impounded with 19 crew members on board.