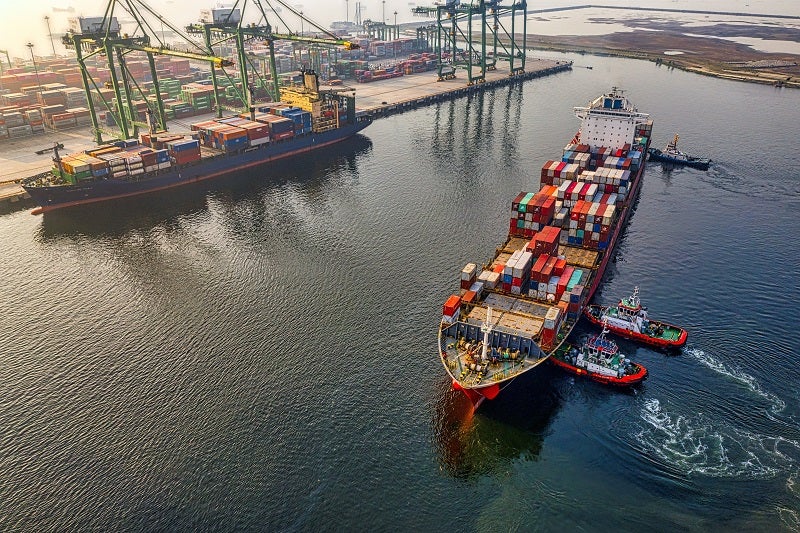 Global Infrastructure Partners (GIP), APG and AustralianSuper have agreed to acquire German asset manager DWS' 37.4% stake in the UK-based port operator Peel Ports Group.
The deal value has not been disclosed by the entities.
The transaction is awaiting regulatory approvals and projected to be completed in Q1 2022.
It increases the holding of pension fund AustralianSuper in Peel Ports from an earlier 25% interest.
Last July, AS Infra PP, on behalf of AustralianSuper, purchased a 25% stake in Peel Ports Holdings (CI) Limited.
Thereafter, Peel Group owned 37.6% of Peel Ports while DWS Investments and AS Infra PP had 37.4% and 25% stakes, respectively.
Peel Ports Group CEO Mark Whitworth said: "Peel Ports Group has been at the forefront of the industry for over a decade in its delivery of growth and transformational infrastructure projects, which includes Liverpool's L2 container terminal, the UK's only 'northern' deep-sea gateway."
DWS infrastructure head Hamish Mackenzie said: "Having built a successful relationship with the management team of Peel Ports, DWS was able to oversee significant capital expansion projects, including the development of the L2 container terminal, and several cost efficiency and operational improvement programmes over the course of our ownership. This is a very positive outcome for our investors."
Termed as a 'critical UK infrastructure asset', Peel Ports oversees the operations of seven ports situated around the UK and Ireland.
It managed 66 million tonnes of cargo last year and has a workforce of 1,500.
Peel Ports Group, along with its subsidiaries, functions as the Statutory Harbour Authority for assets including the Port of Liverpool, the River Medway, Ardrossan Harbour, and the Manchester Ship Canal.
In 2019, Atlantic Container Line entered a 15-year contract extension agreement with Peel Ports for container and Ro/Ro operations at the Port of Liverpool.