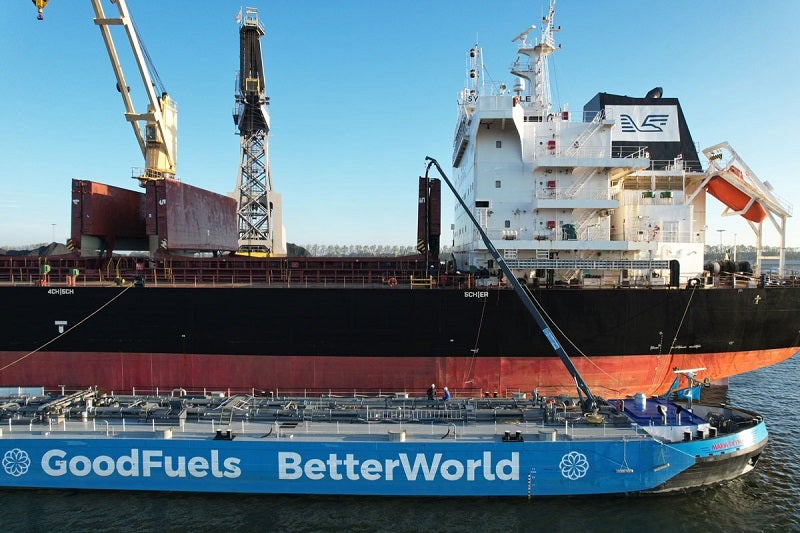 US-based shipowner-operator Eagle Bulk Shipping, along with Dutch firm GoodFuels, has concluded a biofuel-powered test voyage.
Under the project, Eagle Bulk Shipping's 63,529DWT bulk carrier, Sydney Eagle, was bunkered for the first time with GoodFuels' marine biofuel during its call at Terneuzen, the Netherlands.
The green fuel is projected to reduce Eagle Bulk Shipping's carbon footprint by between 80% and 90%.
GoodFuels' biofuels are generated from certified renewable feedstocks, which are entirely waste or residue, including used cooking oil and waste animal fats.
The clean fuel complies with the International Maritime Organization's (IMO) Sulphur Cap, as they are nearly free of all SOx discharges.
Besides, no modification is required in fuel infrastructure or marine engines when switching to biofuels.
This development comes at a time when the shipping sector is taking several measures to become more sustainable.
Vessel owners and operators are required to fulfil the 0.5% sulphur limit that was imposed in January 2020.
Furthermore, the recently adopted guideline will require vessels to enhance their energy efficiency in accordance with the IMO's goal to lower average carbon emissions by at least 40% by 2030, and 70% by 2050.
In a statement, GoodFuels said: "Sustainable biofuels are a leading contender for marine decarbonisation due to their drop-in characteristics, well-tuned infrastructure, and ability to enable stakeholders to comply with current and imminent environmental legislation."
Eagle Bulk Shipping fleet performance director Jonathan Dowsett said: "Eagle continues to actively explore ways to decarbonise its fleet while maximising efficiency in line with international targets to reduce carbon intensity and absolute emissions from shipping. We are extremely pleased with the results of our first biofuel-powered test voyage and look forward to working with GoodFuels in the future."
In June, Eagle Bulk Shipping purchased two Ultramax bulkcarriers in a $44m deal.