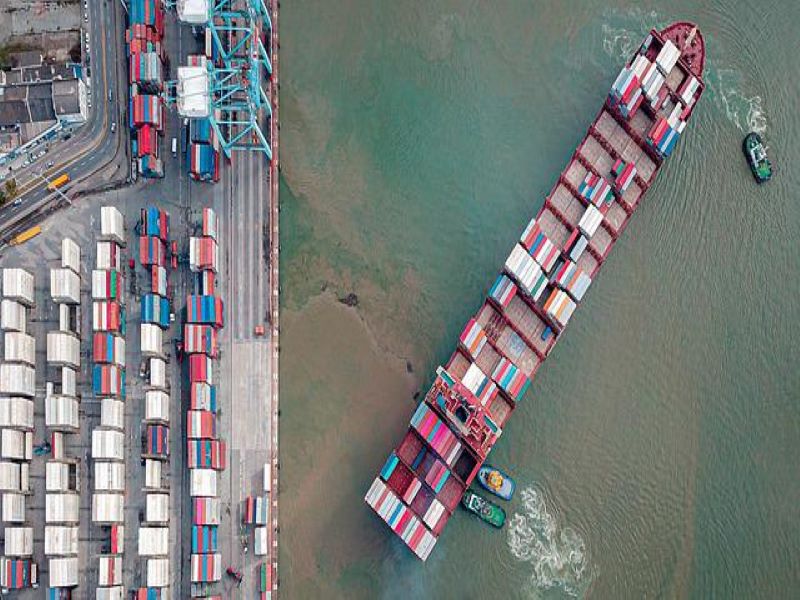 Grimaldi Group company Grimaldi Euromed has received two loans worth €70m from Italian banking group Intesa Sanpaolo for the acquisition of two new vessels.
The funds will be used for the purchase of two new ships, called Eco Mediterranea and Eco Adriatica, which will be the 10th and 11th ships of the Grimaldi Green Fifth Generation (GG5G) class, respectively.
Eco Mediterranea and Eco Adriatica ships will feature the latest-generation engines, which are expected to help significantly reduce CO2 sulphur, and particulate emissions.
These vessels will also be installed with lithium batteries to facilitate recharging during navigation, thereby helping the company to achieve the 'zero emissions in port' objective.
Furthermore, the transaction's sustainability goals consist of expanding the use and deployment of photovoltaic systems on vessels.
Grimaldi Euromed CEO Diego Pacella said: "We would like to thank Intesa Sanpaolo which, with these new loans, consolidates its relationship with the Grimaldi Group, concretely demonstrating its commitment to the transition to a low-emission economy, in order to achieve global climate goals.
"The Eco series of ships, financed by this transaction, are highly innovative and advanced from the point of view of environmental sustainability, thanks to years of research and design that have achieved an unprecedented result in terms of reducing the carbon footprint per unit of cargo transported."
Structured by Intesa Sanpaolo's IMI Corporate & Investment Banking Division, the transaction is said to confirm the bank's support for the energy transition and NRRP-related investments.