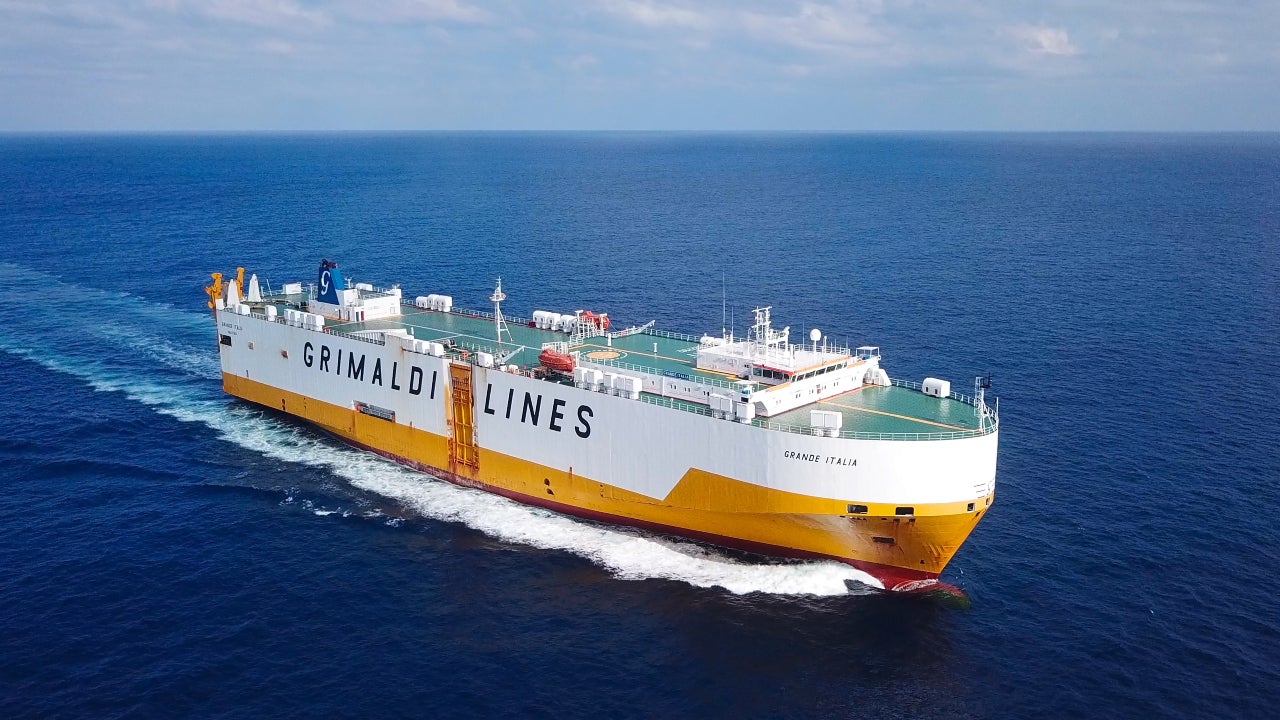 Grimaldi Group has received the delivery of Eco Livorno, the third of 12 hybrid vessels of the Grimaldi Green 5th Generation (GG5G) class from Jinling shipyard in Nanjing, China.
With a length of 238m and a beam of 34m, the new vessel, which flies the Italian flag, has a gross tonnage of 67,311t and a service speed of 20.8k.
All these characteristics make the GG5G-class vessels the world's largest short sea roll-on / roll-off (RoRo) vessels.
Eco Livorno has seven decks, out of which two are hoistable.
The loading capacity of the decks is double that of the previous class of short-sea RoRo ships used by the company.
Eco Livorno is capable of transporting approximately 7,800 linear metres of freight.
In comparison with the previous generation vessels, the vessel consumes the same quantity of fuel at the same speed, which reduces the CO₂ emissions per unit transported by half.
The vessel uses the electricity stored in mega lithium batteries with a total power of 5 MWh during port stays, further reducing the emissions to zero.
The batteries are recharged during navigation with the help of shaft generators and 350m² of solar panels.
Furthermore, Eco Livorno features electronically controlled engines and an exhaust gas cleaning system for cutting down sulphur and particulate emissions.
Grimaldi Group managing director Emanuele Grimaldi said: "We are in the midst of a green revolution that our group has strongly promoted and in which it has been investing for years, and we are proceeding swiftly in this direction."
Eco Livorno will join its sister vessels Eco Valencia and Eco Barcelona in Italy on the regular RoRo service by the end of February.
The service links the ports of Livorno, Valencia, Savona, and Barcelona.
The company operates a fleet of more than 130 vessels.