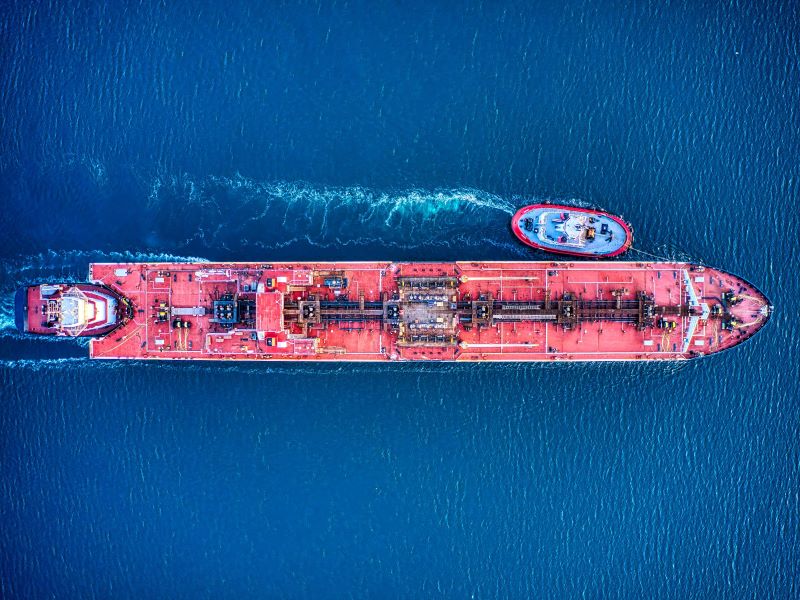 Gaztransport & Technigaz (GTT) has secured three orders from South Korea-based Daewoo Shipbuilding & Marine Engineering (DSME) for the tank design for four new liquified natural gas carriers (LNGCs).
The contracts were awarded in Q4 2022 on behalf of several international shipowners.
The tanks for the vessels will each have a capacity of 174,000m³.
Furthermore, the vessels will feature GTT's NO96 family membrane containment system.
The NO96 technology is a cryogenic liner developed for the containment of liquefied gas at low temperatures and atmospheric pressure during shipping, as well as onshore and offshore storage.
A 36% nickel-steel alloy known as Invar is used for the construction of the system's primary and secondary membranes. It has a thickness of 0.7mm.
Evenly supported by the primary and secondary insulation layers, each of the 500mm wide Invar strakes is continuously spread along the tank walls.
The primary membrane holds the LNG cargo, while the secondary membrane is claimed to ensure 100% redundancy in case of leakage.
The vessels are expected to be delivered between the third and fourth quarters of 2026.
Last month, GTT received two contracts from Samsung Heavy Industries (Shi) for the tank design of seven LNGC vessels.
The contracts were granted on behalf of one European and one American shipowner.
The vessels are anticipated to be delivered between the first quarter of 2026 and the fourth quarter of 2027.