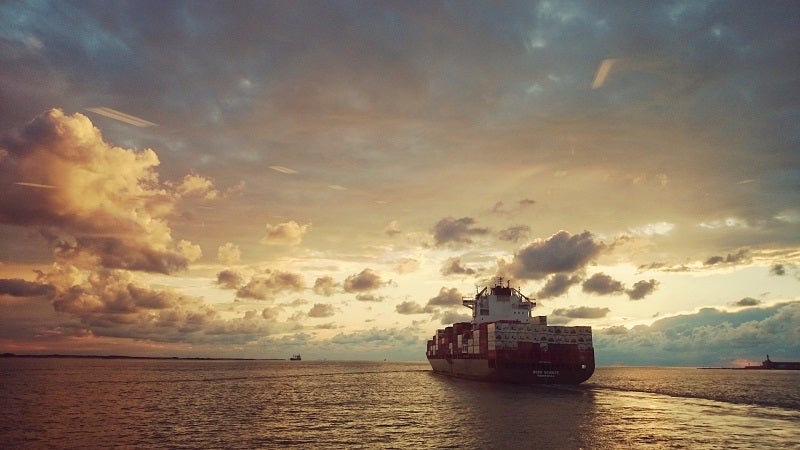 Engineering company Gaztransport and Technigaz (GTT) has received an order from Korean shipyard Samsung Heavy Industries (SHI) to design the fuel tanks for five very large liquefied natural gas (LNG)-fuelled container vessels.
The order has been placed on behalf of Seaspan and Israeli charterer ZIM.
The ships are expected to be delivered between Q3 2023 and Q1 2024.
Each vessel will feature a 12,000m³ fuel tank and be able to transport 15,000 containers.
The vessels will be equipped with the Mark III membrane containment system.
GTT stated that the Mark III membrane technology tank will be designed to facilitate a potential conversion of the ships to operate on ammonia.
In addition, the vessels will be loaded with the GTT digital platform for managing and optimising operational performance as well as environmental footprint.
Apart from on-site technical support and engineering services, the company will assist Seaspan in its first LNG-fuelled project.
This will include the commissioning of the LNG tank, initial LNG bunkering procedures and specific LNG operations, as well as maintenance of the ships.
Furthermore, GTT will offer LNG training for the crew members through its G-Sim training simulator.
This simulator can imitate the future LNG operations of the ships.
Seaspan will also receive HEARS emergency response service with 24/7 technical support.
GTT chairman and CEO Philippe Berterottière said: "This first collaboration on LNG fuel business with our long-time partner SHI, for the ship-owner Seaspan and the charterer ZIM, is a major milestone for GTT.
"The ammonia compatibility of the ordered vessels offers flexibility and demonstrates GTT's continued commitment to protecting shipowners investments in a context where they have to constantly adapt to evolving environmental regulations."
Last July, GTT signed a technical assistance and licence agreement (TALA) with Russia-based Zvezda Shipbuilding Complex to construct LNG carriers.