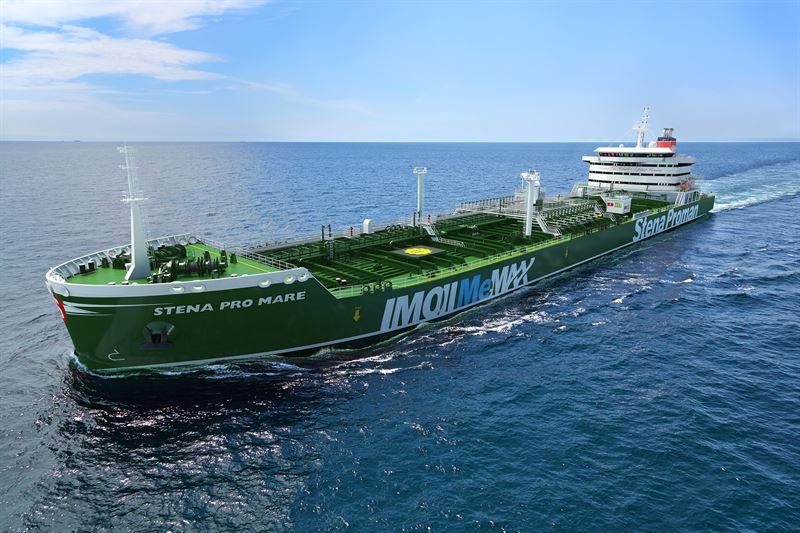 Chinese shipbuilder Guangzhou Shipyard International (GSI) has secured a contract from tanker shipping firm Proman Stena Bulk to construct two methanol tankers.
Formed last month, Proman Stena Bulk is a joint venture (JV) between Switzerland's Proman Shipping and Sweden-based Stena Bulk.
The contract is the first deal signed by the newly created JV.
According to the agreement, GSI will build two IMOIIMeMAX methanol-ready vessels each with a capacity of 49,900 deadweight tonnage (DWT). The first tanker is scheduled to be delivered at the beginning of 2022.
Proman chief executive David Cassidy said: "GSI has a proven track record with their 13 previous IMOIIMAX vessels for Stena Bulk, and we are very pleased to have reached this agreement with them to build our pioneering new methanol tankers."
Powered by methanol, both vessels will feature modern dual-fuel engines and each tanker will consume 12,500mt of methanol a year.
Due to low-emission with economical availability at more than 100 ports, methanol is becoming a viable alternative to other marine fuels.
Experts say that compared to regular marine fuels methanol reduces sulphur oxide (SOx) and particulate matter emissions by over 95%, and cuts nitrogen oxides (NOx) emissions by 60%.
Cassidy added: "Methanol is a readily available liquid fuel that meets the strictest emissions criteria, and it has huge global potential as a proven substitute for conventional bunker fuels, as well as more widely for power generation and as a high-octane addition to the gasoline fuel pool."
Use of methanol as fuel will also enable ship-owners to meet the International Maritime Organization's (IMO) goal of cutting carbon emissions by 40% by 2030, and overall greenhouse gas emissions by 50% by 2050 from the shipping industry.
Proman Shipping managing director Anita Gajadhar said: "The proven energy-efficient credentials of the IMOIIMeMAX vessels, combined with the clean-burning and biodegradable qualities of methanol as a marine fuel, mean that these new Proman Stena Bulk vessels will be truly future-ready."
Both tankers will be equally owned by the partners and will be given on a long-term charter to Proman Shipping, following the delivery.