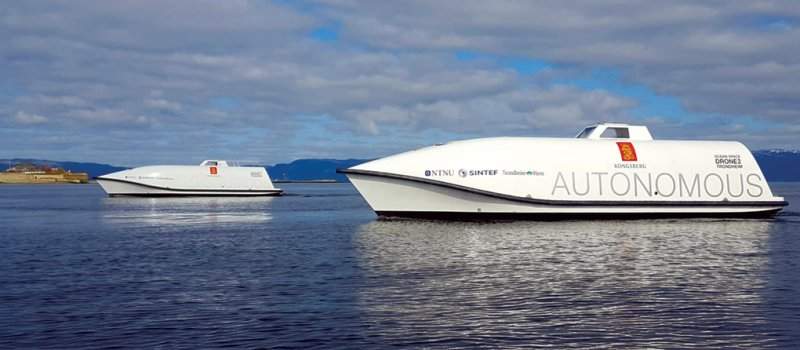 The Hull to Hull (H2H) project, coordinated by Kongsberg Seatex, is set to develop technology, which allows maritime vessels to automatically navigate safely in close proximity to each other and other stationary or moving objects.
Funded by the European Union (EU), the research project is currently in its concept definition phase and is expected to move towards the technology adaption and integrations work package (WP03) phase within this year.
WP03 will involve the development of a pilot system, while it will define precise sensors and communication systems. It will also include the creation of an integrated solution based on existing technology.
The pilot system is expected to be demonstrated in Trondheimsfjorden, Norway; Rotterdam, the Netherlands; and Belgium by next year and 2020.
Kongsberg Seatex project manager Per Erik Kvam said: "We will implement the pilot system that will form the basis for all three demonstrations. This includes integration of sensors, building 3D models, and implementation of relative GNSS and communications protocols.
"We are also responsible for providing the pilot system, and for the integration and installation for the Trondheimsfjorden demonstration, where we will show how we can control the location of the hull on two vessels involved in a simultaneous operation."
"H2H intends to help the mariners create a system that will set proximity zones for their own vessels."
The proposed solution will use the European Global Navigation Satellite System (EGNSS), EGNOS, and Galileo to improve the safety of vessels during operation and close manoeuvring.
It will also enable the mariners to take correct navigation decisions and establish the fundamental conditions for autonomous vessel navigation.
Formed last year, H2H intends to help the mariners create a system that will set proximity zones for their own vessels, as well as for neighbouring objects with high levels of precision and integrity.
The project will also focus on the development of solutions to determine the location and orientation of a vessel and create a 3D digital version of the vessel's hull, which is linked to a coordinate system.
The resulting data to be displayed through the coordinate system can be used as an input to an autonomy controller.
H2H will also research specific requirements associated with auto-mooring and inland waterways, conduct lab testing of various sensors and technologies, and develop test scenarios for demonstrating the pilot.