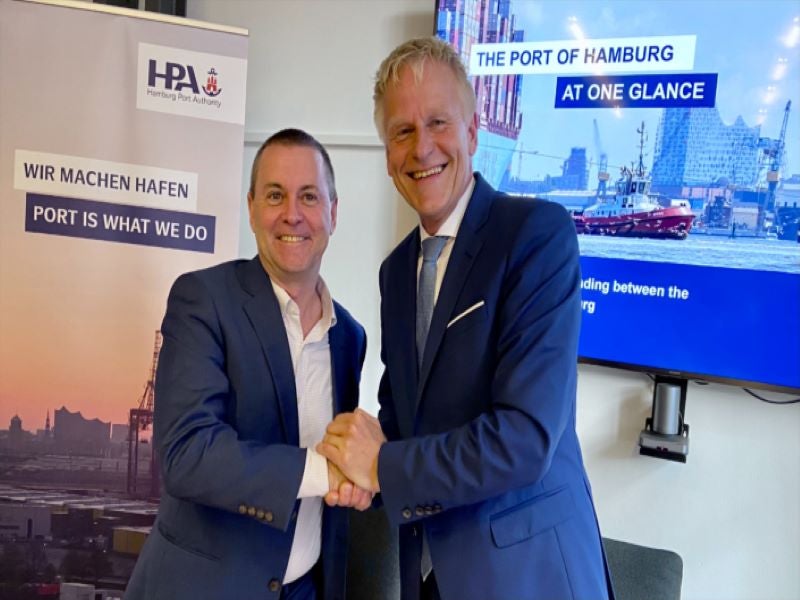 Canada-based Halifax Port Authority has entered a memorandum of understanding (MoU) with Germany's Hamburg Port Authority for the decarbonisation of the shipping corridor.
Both entities will work together to decarbonise the shipping corridor between Halifax on Canada's east coast and Hamburg on Germany's north-west coast.
Under the collaboration, port infrastructure will be developed for bunkering, and focus will be laid on the export of green hydrogen and derivatives in the Port of Halifax, as well as the import of green hydrogen and derivatives in the Port of Hamburg.
To accelerate the use of green energy in the corridor, the authorities will encourage forming a collaboration between value chain partners, shipping lines, and other interests.
Both authorities will also lobby for aligned regulatory measures, financial incentives, and safety regulations, in addition to coordinating with local communities.
To facilitate the acceleration of decarbonisation within this route, the authorities will share knowledge and technology in addition to establishing industry contacts.
The collaboration is expected to accelerate renewable hydrogen technologies and the global energy transition.
Halifax and Hamburg authorities will also support cooperation between the two countries to expand the global hydrogen economy while enabling Canadian firms to implement their technologies in the German market.
Furthermore, the collaboration will allow German companies to invest in manufacturing capabilities in Canada.
Halifax Port Authority president and CEO captain Allan Gray said: "We have a long relationship of cooperation and share a mutual drive and commitment toward sustainability and digitalisation.
"It seems only natural that we continue to collaborate to decarbonise a significant trade route between our two ports."