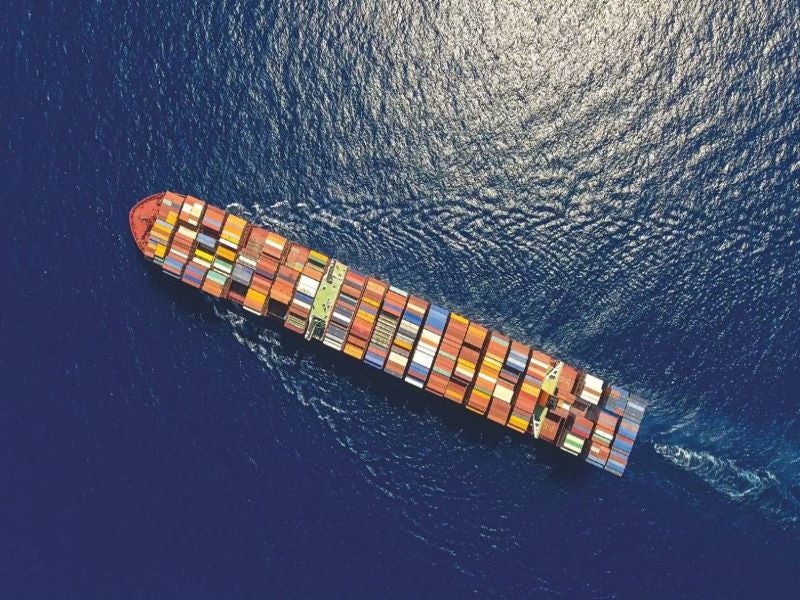 German shipping firm Hapag-Lloyd has reached an agreement to carry shipments for DHL Global Forwarding, Deutsche Post DHL Group's air and ocean freight forwarder division, using advanced biofuels.
Hapag-Lloyd will initially transport 18,000 twenty-foot equivalent units (TEU) of DHL's volume using advanced biofuels, which will be produced from raw biological materials that include used cooking oil and other waste products.
The move is anticipated to lower Well-to-Wake CO₂ emissions by 14,000 tonnes.
The biofuel is expected to reduce greenhouse gas emissions by more than 80% in comparison to standard fuels.
DHL Global Forwarding ocean freight global head Dominique von Orelli said: "The decarbonisation of heavy transport is an important challenge that the entire industry needs to rethink. That is why we are very proud to have found a partner in Hapag-Lloyd that shares the same ambitions for a climate-neutral world as anchored in the Paris Agreement."
DHL and Hapag-Lloyd are both focused on offering sustainable logistic solutions and using sustainable fuels to meet their net-zero emissions targets by 2050 and 2045, respectively.
To provide a carbon-reduced transport solution using biofuel blends rather than traditional fossil marine fuel oil (MFO), Hapag-Lloyd has been trialling advanced biofuels since 2020.
Hapag-Lloyd global sales managing director Danny Smolders said: "Biofuel will play a significant role in the upcoming years on our path to becoming net-zero carbon by 2045.
"This project will bring us a step closer to offering our customers biofuel-powered transportation as a commercial product and thereby to supporting them in their efforts to reduce their carbon footprint."
Last month, Hapag-Lloyd completed the acquisition of Deutsche Afrika-Linien's (DAL) container liner business.